NASA's New Horizons sends back more Pluto pics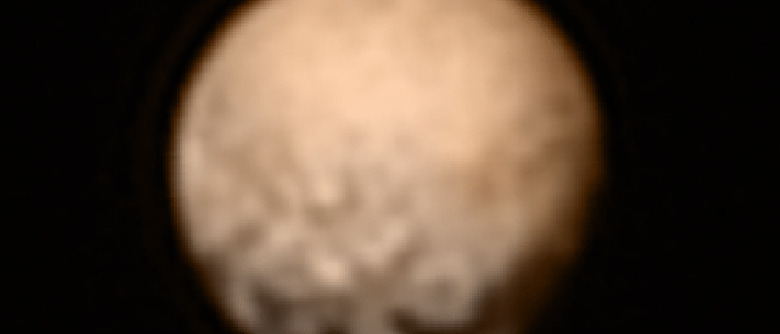 NASA has released the latest batch of photos its New Horizons spacecraft has taken of the dwarf planet Pluto, and in them we see a larger and somewhat less fuzzy version of the two shots from last week. Those same mysterious dark spots are visible in them, as are other crevices and shadows. There are three images total, and they were taken from July 1 to July 3 before the spacecraft had its brief operational hiccup. We've all three after the jump!
NASA released the images earlier today, and in them we see different faces of Pluto from different distances ranging from 9.2 million miles (July 1) to 7.8 million miles (July 3). The images were taken by the Long Range Reconnaissance Imager, also known as LORRI.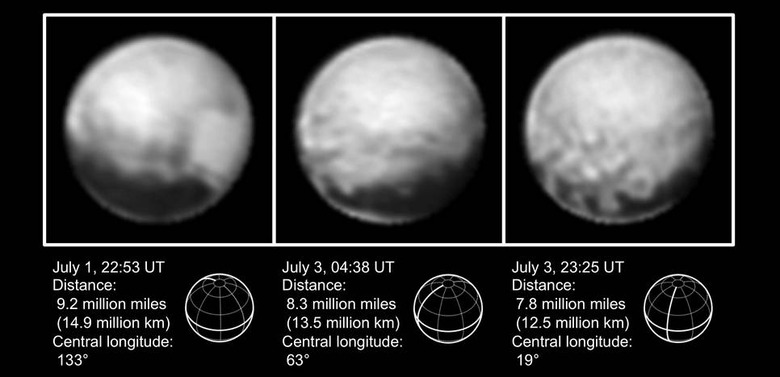 The images shown above were taken shortly before the event that sent New Horizons into safe mode on July 4, says NASA. The bright area on the left image will be seen closer up by the spacecraft on July 14, and the dark spots, which are considered intriguing by the space agency, are slightly more clear.
NASA says the jagged edge shown on the bottom of the planet is caused by the image processing rather than anything on the planet itself. Finally, the main image shows color that was added after the Ralph instrument nabbed the data earlier on in its mission.
SOURCE: NASA