NASA's first 8K space video showcases life on the ISS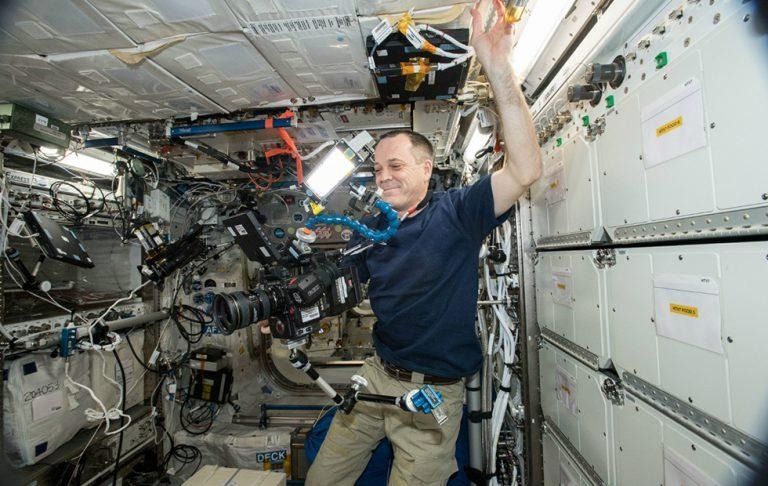 NASA has published the first 8K video from space, offering the public an unprecedented look at astronauts and science on the International Space Station. The new video features scenes of astronauts working, conducting research, and simply living, this made possible using a RED Helium 8K camera. The video has a massive 8192 x 4320 pixels resolution.
NASA has a number of HD and 4K videos, but 8K is a new milestone for space content. The new video features bits of work involving advanced DNA sequencing, Plant Habitat-1 plant studies, and more. Viewers get to see astronauts performing their daily actions, clips of space plants growing in microgravity, and even a stunning view of our own planet.
The RED camera was delivered to the International Space Station back in April as part of SpaceX's cargo resupply mission. NASA says it had struck an agreement with RED for its 8K camera, the resulting content clocking in at four times the agency's previous video resolution milestone.
The video arrives in time to help celebrate 18 years of continuous human life on the ISS, where a variety of space-based research efforts are underway. Of course, enjoying the video at its max resolution requires a device capable of displaying it, though it still looks great on 4K screens.
NASA has many similar videos on its YouTube accounts, such as the 4K footage of fluid's behavior in space. More of the space agency's "Space to Ground" videos can be found on the NASA Johnson account.
SOURCE: NASA