NASA's awesome supersonic shockwave images are breathtaking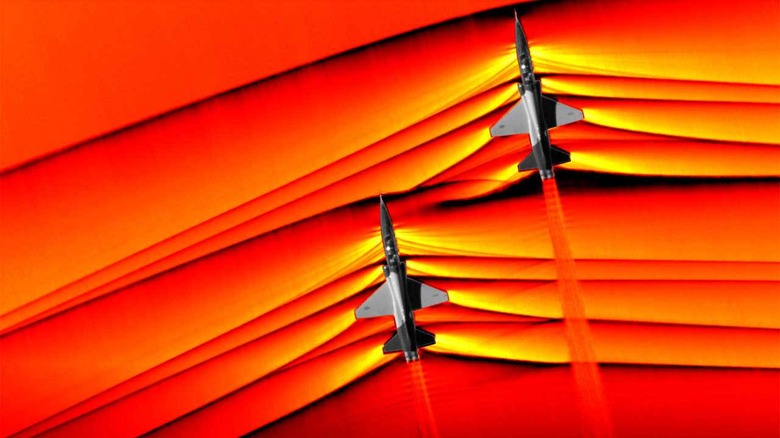 NASA has shared an image of a pair of supersonic aircraft that is a first of its kind, and the image is incredibly beautiful. The pictures you see here are the first air-to-air images of supersonic shockwave interaction in flight. The series of images NASA has taken was ten years in the making.
Techniques to photograph something that happens at supersonic speeds had to be developed. The image shows how the shockwaves from a pair of supersonic aircraft interact in flight. These images were captured during the fourth phase of Air-to-Air Background Oriented Schlieren flights or AirSOS that took place at the NASA Armstrong Flight Research Center in California. The photograph shows details of shockwaves that happen when an aircraft flies at supersonic speeds.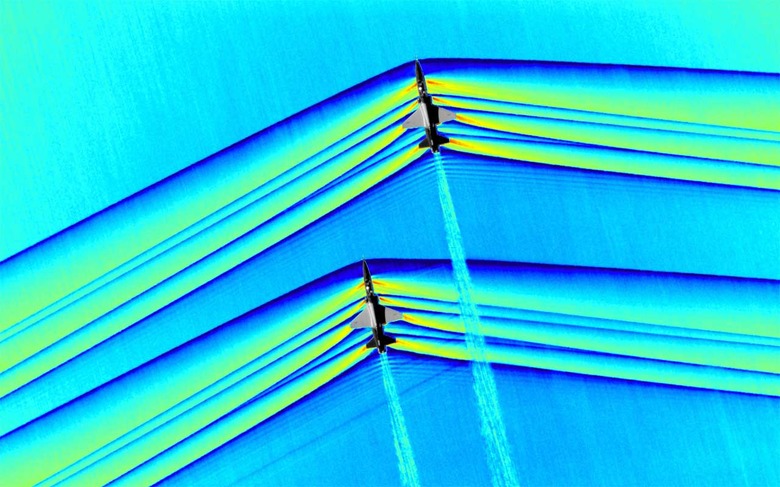 Those shockwaves merge as they travel through the atmosphere and are responsible for the sonic boom heard on the ground. The data captured in the photographs is said to be critical to NASA's work on the X-59 Quiet SuperSonic Technology X-plane.
The aircraft seen in the images are a pair of T-38s from the U.S. Air Force Test Pilot School at Edwards Air Force Base. The T-38s in the picture are flying at supersonic speeds approximately 30-feet from each other. The trailing aircraft is about ten feet lower than the leading T-38.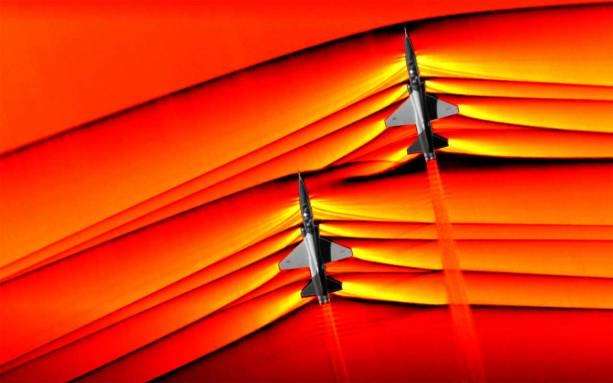 The images were originally black and white but were colorized for research. The aircraft used to capture the images was a NASA B-200 King Air featuring an upgraded camera system able to capture a wide field of view at 1,400 frames per second. The pilots of the T-38 aircraft were required to be at supersonic speed at the precise moment they were under the King Air aircraft.