NASA Will Soon Start Accepting New Astronaut Applications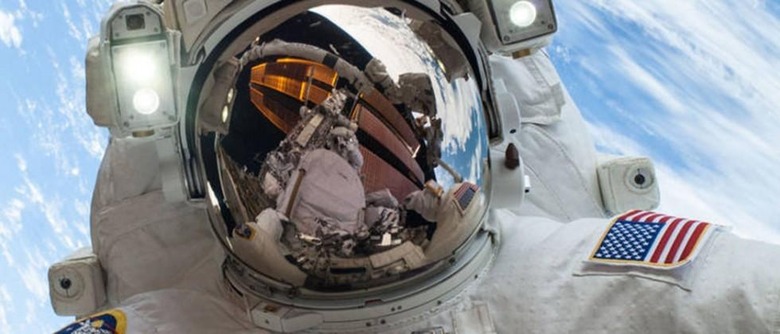 NASA's pining for Mars, and it'll need people to send there. The space agency announced today that it will soon start accepting applications for new astronauts, doing so "in preparation for the agency's journey to Mars," among other things. More so now than ever, NASA has human spacecraft in development and it'll need humans to operate them. The new class of astronauts, as the space agency calls them, could fly in one of four different vessels over the course of their hopeful career.
NASA made the announcement on Wednesday, saying it will accept the astronaut candidate applications starting December 14 and running through the middle of February 2016. The candidate applications will be assessed by experts, and the few selected individuals will then be announced during summer 2017.
Those who ultimately go on to become U.S. astronauts will end up on either one of two commercial crew spacecraft that are currently being developed by U.S. companies, the International Space Station, or on NASA's own ORION spacecraft, which will explore deep space.
Said NASA Administrator Charles Bolden:
This next group of American space explorers will inspire the Mars generation to reach for new heights, and help us realize the goal of putting boot prints on the Red Planet. Those selected for this service will fly on U.S. made spacecraft from American soil, advance critical science and research aboard the International Space Station, and help push the boundaries of technology in the proving ground of deep space.
In order to be a candidate, the potential astronauts must have a bachelor's degree in either mathematics, physical science, engineering, or biological science, though an advanced degree is preferred. In addition, the candidates need three or more years of related professional experience or 1000 or more hours of pilot-in-command time in a jet aircraft. They must also pass NASA's rigorous long-duration space physical.
SOURCE: NASA