NASA transfers title for Space Shuttle Endeavour to California Science Center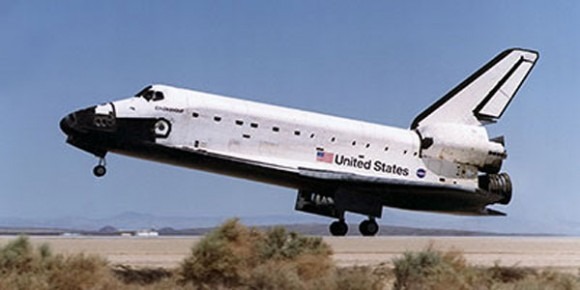 The Space Shuttle Endeavour was one of the last of the shuttle fleet to fly a mission into space. Endeavour is also one of the first of the retired shuttles to be decommissioned and given away with an official ceremony. The Endeavour will spend the reminder of its life on display at the California Science Center. NASA had a ceremony this week where it transferred the Endeavour's title over to the center.
There were a number of politicians on hand at the event along with NASA administrators and the crew of Endeavour mission STS-134 who took the shuttle on its final mission. It will be a while before the Endeavour actually makes its way to the center. NASA is currently working on removing hazardous items from the shuttle and making it ready for public display.
The shuttle will be ready to head to its final home in the latter half of 2012. It will be attached to the top of a NASA 747 Shuttle Carrier Aircraft and flown to LAX where it will then be put on a truck and driven through the streets of LA on its way to the science center. It will be placed into a temporary exhibit and then moved to a permanent exhibit in five years once construction is complete.