NASA seeks Moon rover concepts from American companies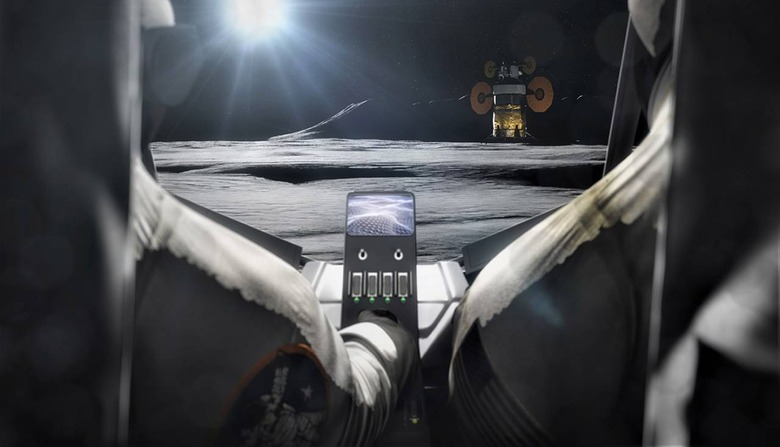 NASA has put out two Requests for Information that seek lunar rover concepts from American companies. To kick things off, the space agency is wanting rover concepts that will be able to transport instruments over the Moon's surface and conduct research in places where humans aren't likely to visit. The concepts will be accepted under the Artemis exploration program, which is aiming to return humans to the Moon and kick off a new series of lunar exploration.
As well, NASA says that it wants 'industry feedback on relevant state-of-the-art commercial technologies and acquisition strategies' for a Lunar Terrain Vehicle (LTV) that will transport humans to the Moon's South Pole. This lander will need to have an enclosed, unpressurized design, the space agency explains. Humans will only be able to walk around half a mile on the Moon when wearing their suits.
The solicitation for LTVs isn't limited to just space companies; NASA says that 'industry leaders' in the areas of electric vehicles, ATVs, and similar can also submit their concepts and feedback. NASA's director of human lunar exploration program Marshall Smith said, "We want our rovers on the Moon to draw on, and spur, innovations in electric vehicle energy storage and management, autonomous driving, and extreme environment resistance."
NASA's Artemis program isn't just focused on studying the Moon. NASA plans to use the lunar body as the testing ground for a variety of technologies and systems that will potentially be used as part of a future crewed mission to Mars. Assuming everything goes according to plan, the space agency is anticipating a crewed Mars mission in the 2030s.
It won't be long before NASA picks the companies that will design and develop the Human Landing System. As well, NASA still needs to pick logistics suppliers for the planned Gateway station that will remain in lunar orbit. The space agency has already given contracts to 14 companies that'll potentially make Moon deliveries for the agency as part of the Artemis program.