NASA pumpkin-carving contest yields aliens, Moon lander, and Nemo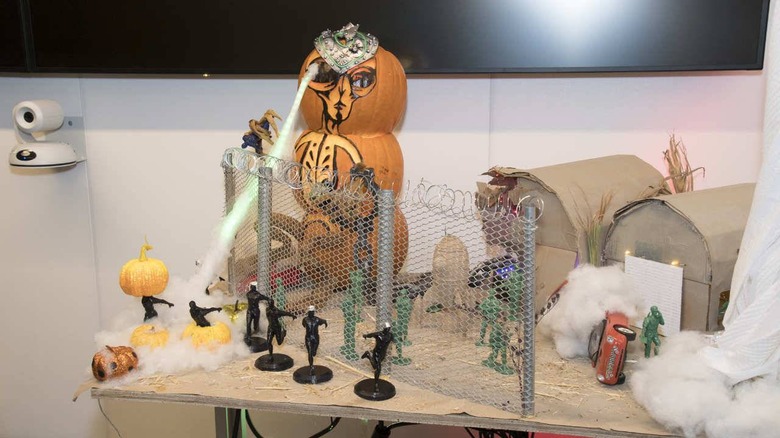 NASA Jet Propulsion Laboratory has shown off the results of its annual pumpkin-carving contest, showcasing creations that range from aliens fighting soldiers to works that eschew the space theme, including a murderous pumpkin and a recreation of Lucille Ball. This is the ninth year JPL engineers and scientists have participated in a pumpkin-carving contest, according to NASA.
According to NASA, JPL engineers and scientists were given one hour to transform pumpkins into whatever creation they wanted to enter into the contest. The teams could prepare materials for the overall creation, such as background and other bits, but the actual pumpkin modifications happened during the contest, which also doubled as the workers' lunch break.
A total of 26 teams participated in the 2019 pumpkin carving contest, according to NASA, which has shared a gallery containing photos of the results on its Flickr account. The video above shows the livelier displays in action, however, including a Moon lander that emits 'smoke' as it descends.
The first prize went to the 'Lunar Jack-o'-lander,' which is described as a tribute to the 50th anniversary of Apollo 11. A pulley system was used to lower the pumpkin while real footage and audio from the actual event played on a screen. The 'smoke,' as you likely guessed, is from a small fog machine.
Another award went to the Lucille Ball recreation featured in the video, one that shows the pumpkin character standing in front of a conveyor belt at a chocolate factory; it's based on the hilarious Job Switching episode from Ball's I Love Lucy TV show. NASA points out that the contest was full of excellent works, however, including a dragon, a pumpkin version of Nemo from Finding Nemo, and more.