NASA launches Spacecraft 3D app for iPad and iPhone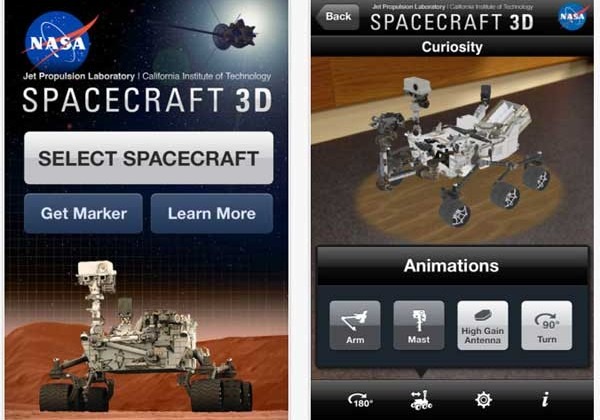 NASA has announced the launch of the new application for iPhone and iPad users that is available on the iTunes App Store for free right now. The app is called Spacecraft 3D and is designed to show off various NASA spacecraft using 3-D animation. The point app is to show people interested in space how the spacecraft maneuvers and manipulates its external components.
Right now, the app features animations for two missions, including the Curiosity rover that will land on the surface of Mars next month, and both GRAIL spacecraft called Ebb and Flow. The app uses augmented reality to view the spacecraft using the iPhone or iPad camera. The app has users print an augmented reality target on a normal sheet of paper.
Once that augmented reality target is printed, and the camera is aimed at the paper, the spacecraft appears on the screen. It looks as if the spacecraft is meant to look like it's in front of you, in your room. Other features include the ability to make a self-portrait with the spacecraft putting you or someone else in the picture. NASA says that the app is only available for Apple devices now, but other formats are coming in the future.