NASA Launches High-Tech Next-Generation TDRS-K Communications Satellite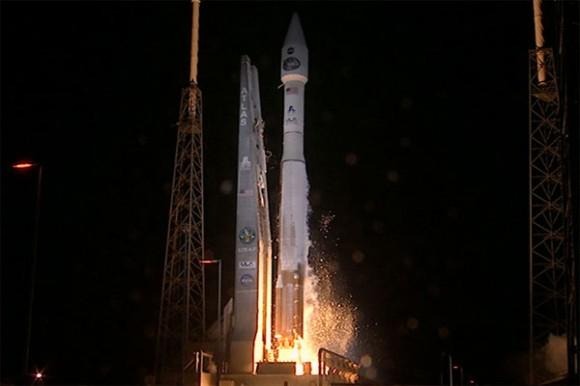 NASA successfully launched the next generation communications satellite called the Tracking and Data Relay Satellites, known as TDRS-K. The satellite headed into orbit atop a United Launch Alliance Atlas V rocket. The rocket lifted off at 8:48 PM EST on Wednesday from Cape Canaveral, Florida.
NASA says the launch went off without a hitch from Cape Canaveral Air Force Station in Florida. NASA says that the satellite system is designed to provide tracking, telemetry, command, and high-bandwidth data return services for numerous science and human exploration missions in orbit around the Earth. NASA says the missions the satellite servers include the ISS and the Hubble space telescope.
The space agency says the launch of this new satellite has started its refurbishment of the aging space network. NASA currently has a fleet of seven satellites orbiting the Earth and the new satellite adds new and greater capabilities to that aging network. The satellite reached its planned orbit with no complications and NASA says that it will now conduct a three-month test phase on the satellite before putting it in the service.
The new TDRS-K satellite has several modifications making it different than the older satellites in the TDRS network. The modifications include redesigned telecommunications payload electronics and a new higher performance solar panel design intended to generate more power. NASA says that additional power is needed to meet growing S-band requirements. Another of the satellite's design changes includes a return to ground-based processing of data allowing the system to serve more customers and meet growing communications requirements. NASA plans to launch the next satellite in the system called TDRS-L in 2014 with TRDS-M expected to complete the manufacturing phase by 2015.
[via NASA]