NASA found critical Boeing Starliner bugs - now it has questions about the crewed capsule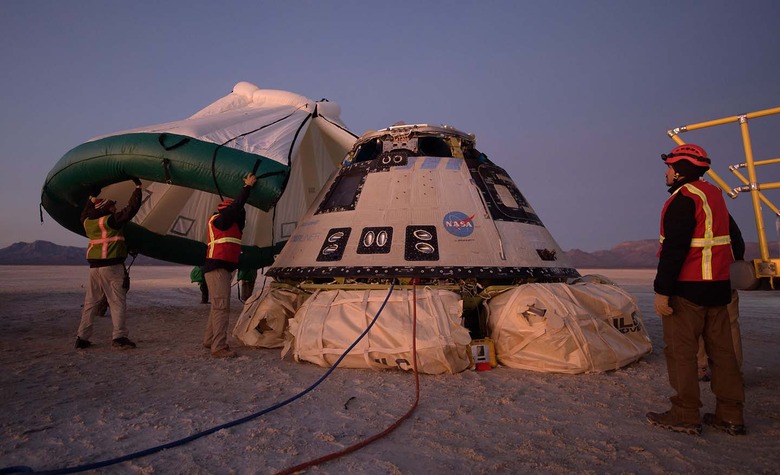 In December, Boeing's Starliner capsule experienced an 'anomaly' after separating from the Atlas V rocket that launched it. In early January, NASA confirmed that it would work with Boeing to form an independent team tasked with investigating what, exactly, caused this problem. At the time, it had been revealed that the capsule's internal clock had put the spacecraft into the wrong orbit.
A total of three 'specific concerns' occurred during the capsule flight, according to NASA: the Mission Elapsed Timer experienced an error, the Service Module Disposal Sequence had a software error, and the Space-to-Ground issue prevented the flight team from being able to properly control and command the capsule.
Though the team is still looking into the intermittent space-to-ground issue, NASA says it has found the 'direct causes and preliminary corrective actions' for the first two problems. NASA had reviewed the results and asked the team for a more in-depth look into the reason for these anomalies, a process that is now underway.
A pair of 'critical software defects' were found as part of the look into the first two anomalies, the space agency said in a statement on Friday. These two defects weren't found ahead of flight despite the presence of multiple 'safeguards.' NASA had a somewhat severe statement in regards to this, explaining that:
Breakdowns in the design and code phase inserted the original defects. Additionally, breakdowns in the test and verification phase failed to identify the defects preflight despite their detectability ... there were numerous instances where the Boeing software quality processes either should have or could have uncovered the defects.
NASA expects to 'definitively share' the root causes of these three issues and the 'full set of corrective actions' that will have to be made on the Starliner system in coming weeks.