NASA BIG Idea Challenge seeks tech to explore Moon's darkest areas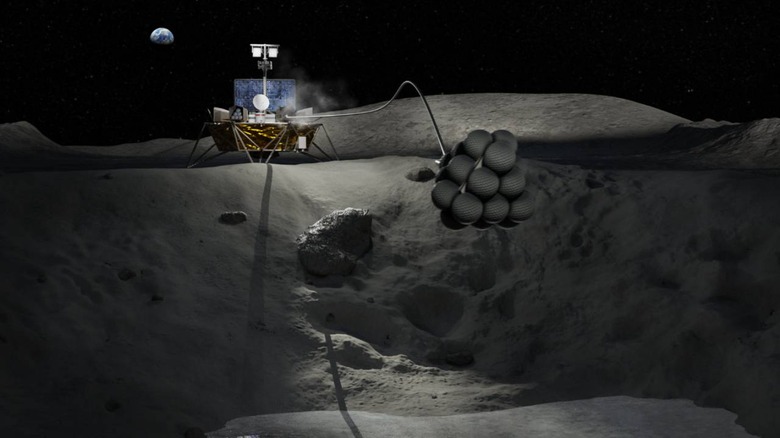 NASA wants to explore the darkest regions of the Moon, but it'll need technology that enables it to study these areas. To expedite the development of those exploration tools, NASA has announced its latest BIG Idea Challenge, one that asks university teams to submit proposals detailing their ideas for technology that would enable this type of Moon activity.
The Moon's surface is home to a number of very dark areas that exist beyond the reach of the Sun, resulting in particularly cold temperatures and other difficulties when it comes to human exploration. NASA plans to take a long scientific look at these areas, but it'll need systems that can be deployed on lunar rovers for machine-based missions.
In an announcement this week, NASA said it wants proposals that detail systems capable of exploring the 'areas of the Moon that never see the light of day.' In particular, the space agency is eyeing the areas near the Moon's polar regions that are bathed in permanent shadows — areas, NASA said, that have been dark for billions of years.
NASA wants university students and advisors to propose 'unique solutions' capable of being used in the 'near-term.' These proposals should focus on the exploration of the Moon's permanent shadow regions at and near its polar regions, as well as tech designed 'to support in-situ resource utilization in these regions,' plus systems that provide 'capabilities' for both exploring and operating in these areas.
NASA wants to put humans back on the Moon by 2024 as part of its Artemis program, but it also plans a number of exploration missions that will involve rovers and other machines. The space agency is utilizing commercial US-based companies for many aspects of its missions, including sending cargo to the future Gateway space station.