Napster now available on web-enabled mobile phones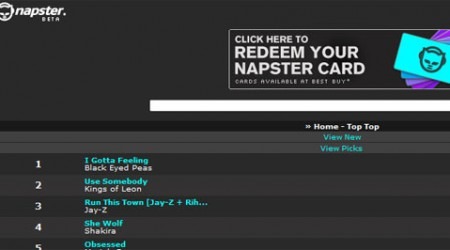 When Best Buy gobbled up failing music company Napster, many wondered what the retail giant saw in the company. Best Buy used the Napster name to start its own online music store to compete with Walmart and iTunes.
Best Buy has announced that Napster is now available on all web-enabled mobile phones by going to the m.napster.com URL. Any Napster account holder can now access their account regardless of what carrier they use at the web address.
The new mobile site also allows the user to download songs over the air from the Napster library. Current subscribers who pay $5 monthly to get five MP3s and unlimited listening from the PC can redeem credits, download tracks over the air, and get a MP3 backup copy on their computer as well. Best Buy is also offering $15 worth of free Napster music at no charge with mobile phones purchased in its stores.