Nanoplug invisible hearing aid looks like an eraser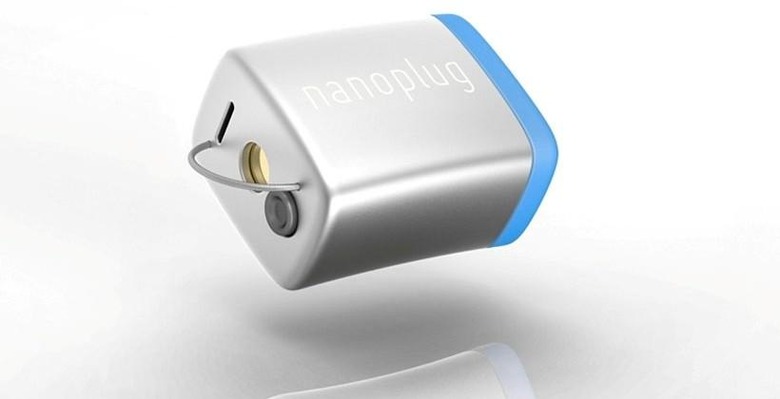 If you have ever known anyone that had to wear a hearing aid, you probably remember them as bulky beige devices that protrude obviously from the ear. A new hearing aid has been unveiled that claims to be the world's smallest. In fact the Nanoplug is so small its makers claim that it is invisible once inside the ear.
Nanoplug is an instant fit hearing aid that works for people with mild to moderate hearing loss. It measures in at 7.1mm x 5.7mm x 4.17mm making it smaller than a typical coffee bean or peanut. In addition to helping people hear conversations, the Nanoplug is also suitable for use with mobile phones.
The developers of Nanoplug say that the secret to the small size of the device is in the battery. The Nanoplug battery is very small and rechargeable. The hearing aid can run for almost 139 hours per charge, which is about 6 days.
The battery has non-toxic chemicals inside or heavy metals. Features of the Nanoplug include adaptive feedback cancellation, adaptive noise reduction, programmable memories to allow users to call up settings for certain environments, and more. Nanoplug is on Indiegogo seeking $80,000 and has raised over $94,000 so far. A pledge of $249 will get you a single Nanoplug with delivery date unspecified.
SOURCE: Indiegogo