myTouch 4G hands-on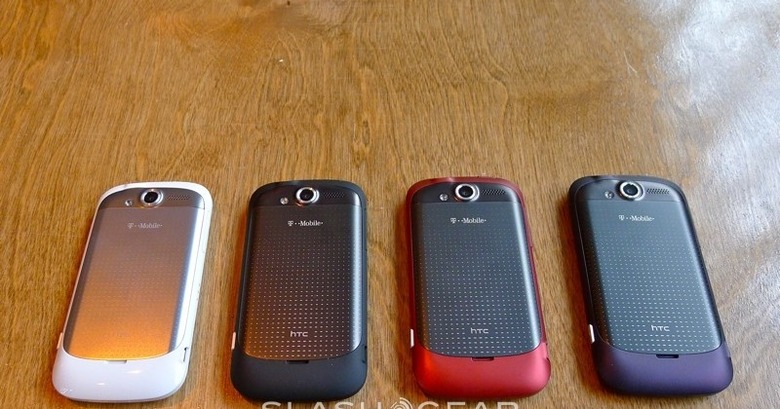 T-Mobile USA has just made the myTouch 4G official, their latest Android smartphone and another new device to take advantage of the carrier's high-speed HSPA+ network, and we're at the NYC launch event. Made by HTC, the 3.8-inch 4G smartphone slots in-between the more typical 3.7-inch and 4.3-inch devices from the company; check out our first impressions after the cut.
There's plenty of plastic in the construction, but the myTouch 4G still feels sturdy and solid. It's also responsive, thanks to the same second-gen 1GHz Snapdragon MSM8255 processor as in the HTC Desire HD we reviewed earlier today. T-Mobile's customized UI lacks the breadth of HTC Sense on the Desire HD – there's no integration with the HTCSense.com site, for instance – but the myTouch does at least run Android 2.2 Froyo and it gets the Nuance-powered "Genius Button" for voice control. Despite the background noise here at the event, the system managed to be pretty accurate responding to our spoken commands.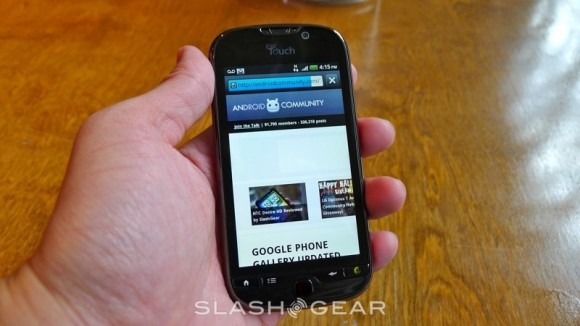 The WVGA display is bright and clear – though lacks the vividly saturated colors and inky blacks of the newer Super AMOLED and Super LCD panels we've seen on other recent Android smartphones – with the capacitive touch layer responsive, and the custom media player app is well laid out. T-Mobile is obviously positioning the myTouch 4G as a strong PMP alternative, with an 8GB microSD card preloaded. As well as the 5-megapixel camera on the rear of the handset, there's a front-facing camera; we've tested out Qik, which works though the frame-rate proved a little low. Mobile hotspot functionality will also be supported; we're still waiting for pricing details on T-Mobile for that.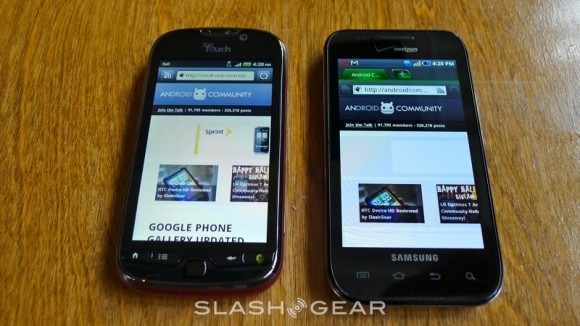 In all, it's another strong Android smartphone from HTC and another solid addition to T-Mobile USA's line-up. Of course, areas served by HSPA+ coverage are still limited, so the question will be whether the T-Mobile myTouch 4G's other features are enough to differentiate it from the competition when the 3G bar is equal. That, though, will have to wait until the full SlashGear review.