Muzik One headphones is as smart as it is wireless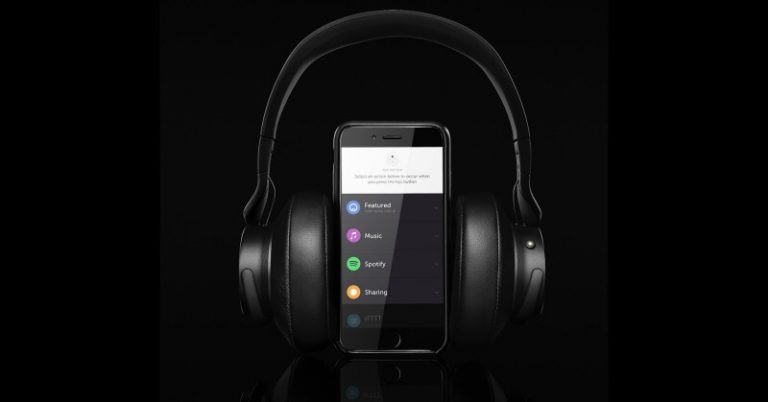 We may receive a commission on purchases made from links.
Wireless Bluetooth headphones are now a dime a dozen, and expect the numbers to balloon further now that the iPhone 7 doesn't have a headphone jack. Naturally, the competition will be fiercer and manufacturers will need to compete on more than just name alone. Muzik believes that its new pair, the Muzik One, has such a winning formula. Calling it the "smartphone of headphones", the "hybrid" wireless and wired headphones not only connects to your smartphone but, via your smartphone, to your social networks as well as Spotify.
The Muzik One is what the company bills as a "connected headphone", though it is really only connected via an iPhone and a matching iPhone app. For the user, however, that connection is transparent and it really does feel like the headset itself connects directly to the Internet. That connection allows it to do two special things. For one, it connects to Spotify and allows users to follow an artist, start a playlist, or save a song, all from the headset itself, no need to peek at your smartphone. For another, it also allows wearers to immediately share on Twitter or Facebook whatever they're listening to. Again, at a press of a button on the headphones itself.
This seemingly magical capabilities is made possible by the Muzik Connect App, available for iOS only for now, and programmable hot keys on the Muzik One headset. In addition to allowing users to select which actions those buttons take, the app also analyzes the current song that's playing so that you can easily share the title and artist to your social networks. You can even tie it with IFTTT for even more geeky fun! Very few, if not none, headphones allow for this level of customization.
That customization also flows into the design of the headphones itself. Users will be able to pick their choice of On Ear or Over Ear cushions, changing as they please thanks to powerful magnets. They can even opt not to connect wirelessly, as the Muzik One can also connect to an iPhone via a conventional 3.5 mm capable. Of course, not with the iPhone 7.
The Muzik One is now available from Amazon for $299, which is quite a hefty price tag. The Muzik Connect App, at least, is free but is only available on iOS.