Music rhythm game 'Thumper' confirmed as PlayStation VR launch game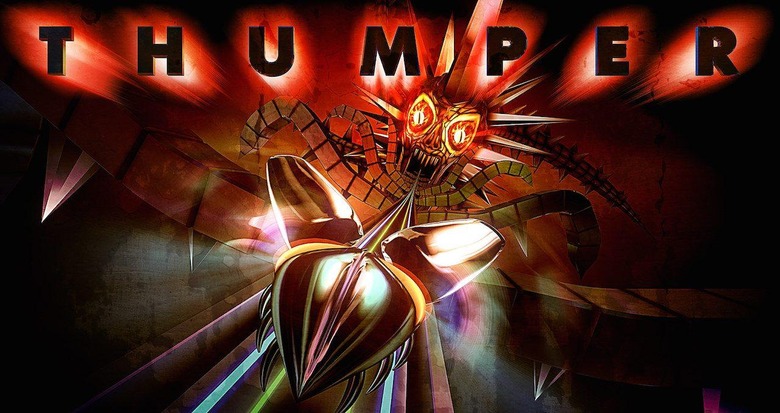 PlayStation VR early adopters now have another cool looking game to choose from when the virtual reality headset debuts on October 13th. Thumper, a unique, music "rhythm hell" game from developer Drool, has just been confirmed as a PSVR launch title. Priced at only $20, Thumper will also be released on Steam on the same day, and even better for PS4 players is that the game will support play both in VR and on a standard 2D television.
The easiest way to describe Thumper is to compare it to the classic PS2 shooter Amplitude by Harmonix. Players will guide a metallic beetle traveling on a track at high speeds, defeating enemy bugs by pressing button in tune with the music. If that doesn't make a lot of sense, just watch the trailer below to see for yourself.
The similarities to Amplitude are obvious once you learn that Drool was founded by a couple of former Harmonix devs.
While Thumper can be played in 2D on a TV, the PSVR compatibility is more than just a gimmick tacked-on in order for the game to be listed as a launch title. Drool says playing the game with the headset on will drastically improve the "overwhelming sense of speed."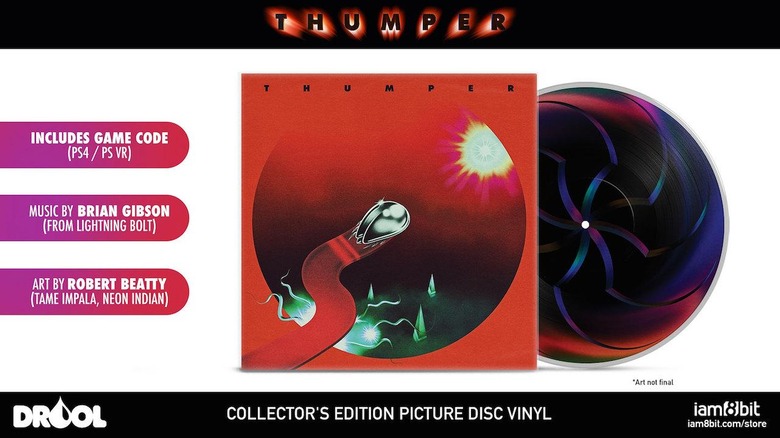 A special collector's edition for Thumper is also now available for pre-order from the online shop iam8bit. For $45 the set includes a code for a digital copy of the game (PS4 or Steam) and the Thumper soundtrack on vinyl, complete with exclusive artwork by Robert Beatty.
SOURCE PlayStation Blog, iam8bit