Mushkin Ridgeback RAM offers looks and performance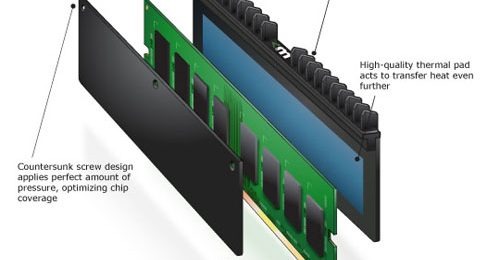 Mushkin is a big name in the market for RAM in the gaming and enthusiast market. The company also offers a full line of general purpose RAM along with SSDs and more. Mushkin has announced a new RAM heat sink that it promises will deliver good looks and better performance for enthusiast class RAM offerings.
The new heat sinks are called Redline Ridgeback. The heat sink on the RAM is designed for ultimate cooling with a design that uses countersunk screws to secure the heat sink for more even pressure on the RAM chips and better cooling. The heat sinks also use a special high quality thermal transfer pad to move heat from the chips to the aluminum heat sink.
Atop the heat sink is a ridged array of fins that expand the surface area of the heat sink to enhance the ability to dissipate heat. The new RAM heat sinks will be used in two RAM kits. One of the kits is the 4GB PC3-12800 Redline Ridgeback kit with timings of 6-8-6-24 at 1.65V. The other kit is a 6GB offering with the same timings and voltage. Pricing for the 4GB kit is $118.99 and pricing on the 6GB kit is $178.99.