Mushkin launches enterprise class SSDs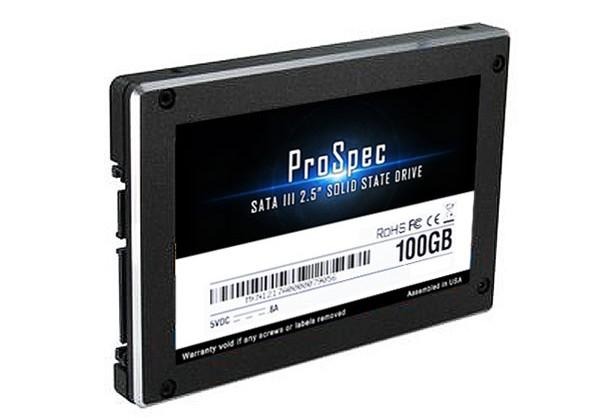 Mushkin is a company that has been offering computer hardware, specifically memory, for quite a while. The company is on hand at CES 2013 and has announced the launch of a new line of enterprise class SSD storage devices. The new line of solid-state drives is called the ProSpec series.
The SSD line uses the SandForce SF-2582 processor and is fitted with enterprise grade MLC flash NAND. The drives have a number of features designed specifically for the enterprise environment. The drives in the series use the SATA 3.0 6Gb/s interface and feature 128-bit AES encryption.
Mushkin promises random read and write performance of 80K and 42K IOPS respectively. The drives also promise sustained data transfer rates of 560 MB/s. The SSD series will be offered in capacities ranging from 100 GB up to 400 GB. The enterprise MLC flash NAND used inside the drives promises 10 times the write endurance level without file degradation compared to normal flash NAND.
Other features include TRIM support, SMART support, garbage collection, and wear leveling. The firmware is user upgradable and the drives are RoHS, FCC, and CE rated. Pricing and availability information for the line of SSDs is unknown at this time.