MSO Bespoke McLaren 720S rocks 24-carat gold engine heatshield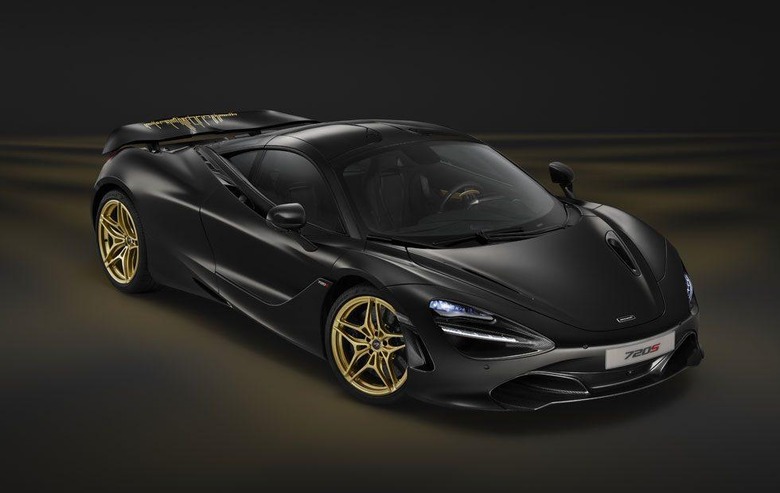 A very unique, one-of-a-kind McLaren 720S has been built for a wealthy middle easterner. The car was commissioned and built to order by MSO and was unveiled at the 2017 Dubai International Motor Show. The car has MSO-designed satin black paintwork and gold wheels and interior components.
The special black paint was called Zenith Black with a satin finish. The wheels are painted in a gold color, but the engine heat shield of the car is actual 24-carat gold. Inside the car, you find lots of other gold colored interior components.
The interior also has a special MSO plaque showing the car to be 1 of 1 MSO commission. The rear wing of the car was reportedly the most complicated part of the entire car. That wing bears a famous quote by McLaren founder Bruce McLaren, "Life is measured in achievement, not in years alone."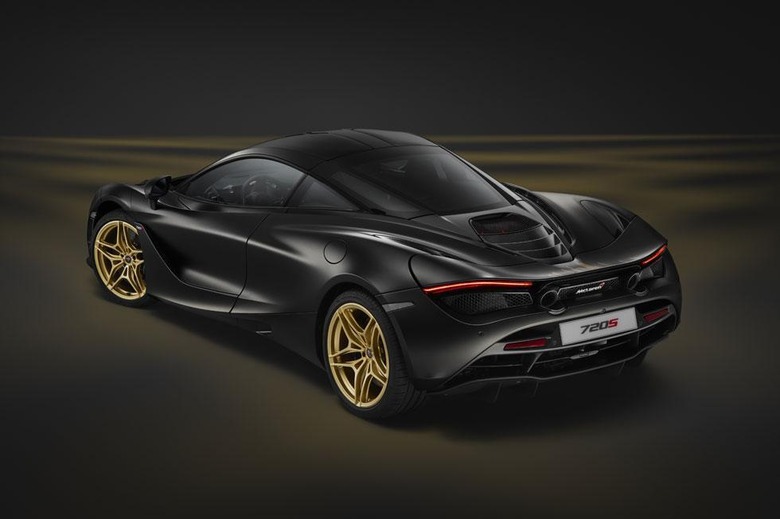 That famous quote is painted on the upper surface of the rear wing in gold Arabic lettering that is stylized to look like the skyline of Dubai. The MSO personalization to this car took 120 hours with the rear wing alone taking 30 hours to complete.
The design of the script was laid out using a stencil. The car also has a carbon fiber upgrade package with the front splitter and air intakes, rear bumper, and roof panel. Power for the car comes from the standard McLaren 4.0L twin-turbo V8 able to push the car to a top speed of 212 mph.
SOURCE: McLaren