MSN Video Player Released to Compete with BBC iPlayer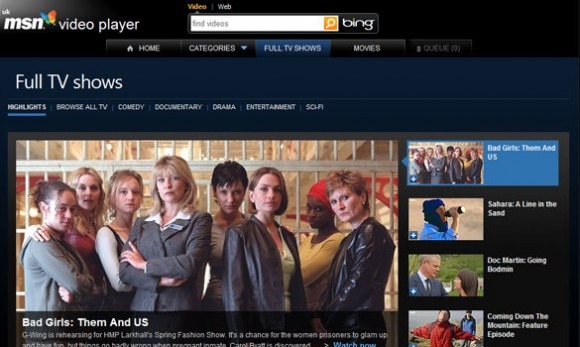 Streaming videos isn't the new thing. Although, we would say that it's becoming ever more popular as the weeks progress into the 2010 year, and we're wondering if all those cable and satellite providers out there are shaking in their boots yet. Watching TV on your computer, or even from your computer to your TV is becoming something of a regular in most houses, and MSN is looking to jump on the bandwagon with a free alternative. And, despite the fact it's free, there's some juicy goodness in here.
When you get a free thing, sometimes your first thought is that it won't be everything you want it to be. Or, more likely, that it doesn't have all the features you might want it to have. That's why they make premium content, right? Apparently MSN didn't get that memo (thankfully), because they're all set to launch the first serious BBC iPlayer rival tomorrow: MSN Video Player. MSN is going to have it launch with somewhere in the ballpark of 1,000 hours of video, which is fantastic. The player is apparently aimed at the youth, young families, and professional market, so we're likely to see a broad swath of videos therein. And, unlike the BBC iPlayer, MSN isn't going to have a time delay or limit on their collected episodes. With the Video Player, you'll be able to enjoy full seasons of your shows, front to back, like Skins, Wife Swap, and Peep Show.
The service itself, as we mentioned above, is free, but customers will have to watch 30-second advertisements before, during, and after their program. Other services, like Hulu and Crackle, both take this method, so we imagine that it won't be that big of a deal to a lot of customers in the UK. And, unfortunately, that's where this service is solely situated: No word on any availability of this streaming platform here in the States. And while Microsoft has managed to work together with some of the biggest TV studios and broadcasters, they aren't stopping there. They are currently in talks with movie publishers to bring a broad movie selection to the service as well. The service is set to launch tomorrow, so if you're in the UK, let us know how it goes. We'd love to hear your feedback.
[via UK Times]