MSI's new GT80 gaming laptop has mechanical keyboard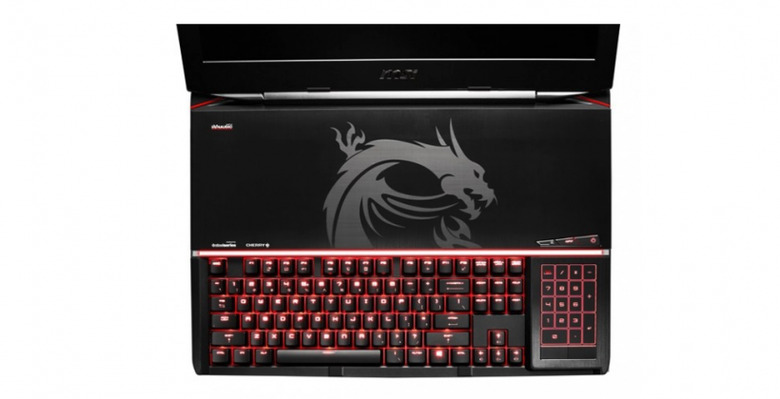 MSI makes some pretty amazing gaming laptops, and even some peripherals that make laptops pretty awesome for gaming. Their new GT80 Titan might just take the cake, though. Not only is it the world's thinnest and lightest gaming laptop, but it has a mechanical keyboard built right in. For those gamers who want the feel of a mechanical keyboard — and the durability that comes with it — the GT80 is going to be one to look for. It's also MSI, so you know it's going to be a beast.
The GT80 packs a SteelSeries gaming keyboard with Cherry Brown MX switches. That also means you can take advantage of the SteelSeries CloudSync, which allows you to save and sync settings across keyboards using the magic of the cloud.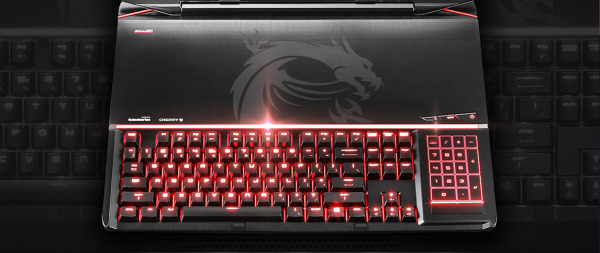 Andy Tung, president of MSI Pan America, said "Performance is key for gamers and the GT80 Titan will forever change the mobile gaming experience. We are proud to be at the forefront of the gaming evolution and will continue to provide solutions that deliver the most outstanding gaming experience in the world."
MSI isn't giving additional details about the GT80 just yet, so we can't share availability or a spec sheet just yet. Once MSI is ready to talk, we'll be sure to share everything we hear about this 18-inch, mechanical keyboard-ed machine.
Source: MSI