MSI launches Windows 10 PCs geared towards Virtual Reality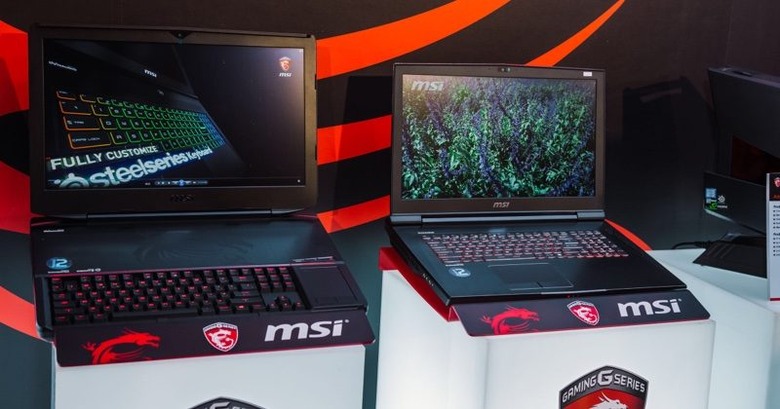 Computex 2016 is almost over, but there is no break to the flood of new computing devices and components being announced, ready to storm the market in a month or two. Although the product selection is as diverse as the computing industry, many of them have a common theme: virtual reality. Joining what could be the next gravy train, MSI has also revealed its own army of VR-ready PCs, most of them laptops. The lone exception, however, is the odd yet totally understandable "Backpack PC" that tries to make VR a little more portable.
First, let's get to the "normal" gaming laptops, though there is little "normal" in these, in features and in price. The GT83 Titan SLI and GT73 Titan SLI come from the same fold, with the capability to support NVIDIA's high-end, high-performance SLI cards. The GT83 carries within it an NVIDIA GeForce GTX 980 SLI while the GT73 has a choice between dual GTX 980M or a single GTX 980 SLI.
The GS63 Stealth Pro is a gaming laptop that masquerades as a thin laptop, only 17.7 mm thin. It boasts of a Cooler Boost Trinity cooling system that consists of 5 heat pipes and Whirlwind Blade fans. It definitely needs that much cooling as it will be running on an Intel Core i7 6700HQ and an NVIDIA GTX 970M.
The GS73 ditches the Whirlwind Blade fan but keeps the NVIDIA GTX 970M. It makes up for the lack of cool with a more than cool SteelSeries keyboard and ESS SABRE HiFi headset AMP and Nahimic 2.0 for a more immersive gaming experience.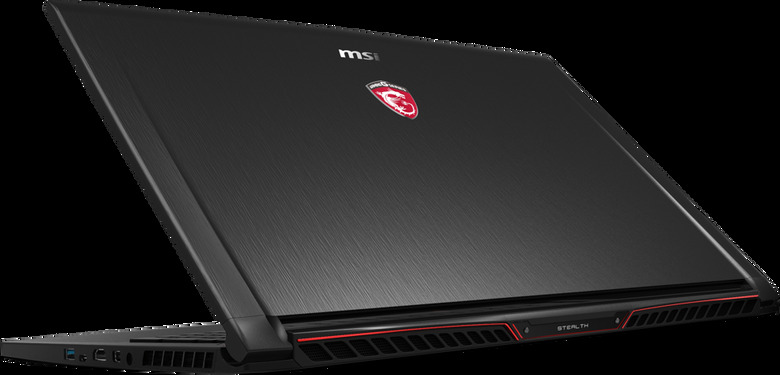 And so we come to the "Backpack PC", which is probably not going to be its final name. Or maybe it will be, since no one has called dibs on the name yet. Wearing this one will make you look like you're going camping. Having a VR headset tethered to your head is probably going to increase the comical image. But laugh all you want, this backpack hides a powerhouse, with a Core i7 processor and a GTX 980 graphics card. That is, of course, made for doing VR. And with the Backpack PC, you won't have to worry about tripping on wires while you're tripping in psychedelic virtual reality.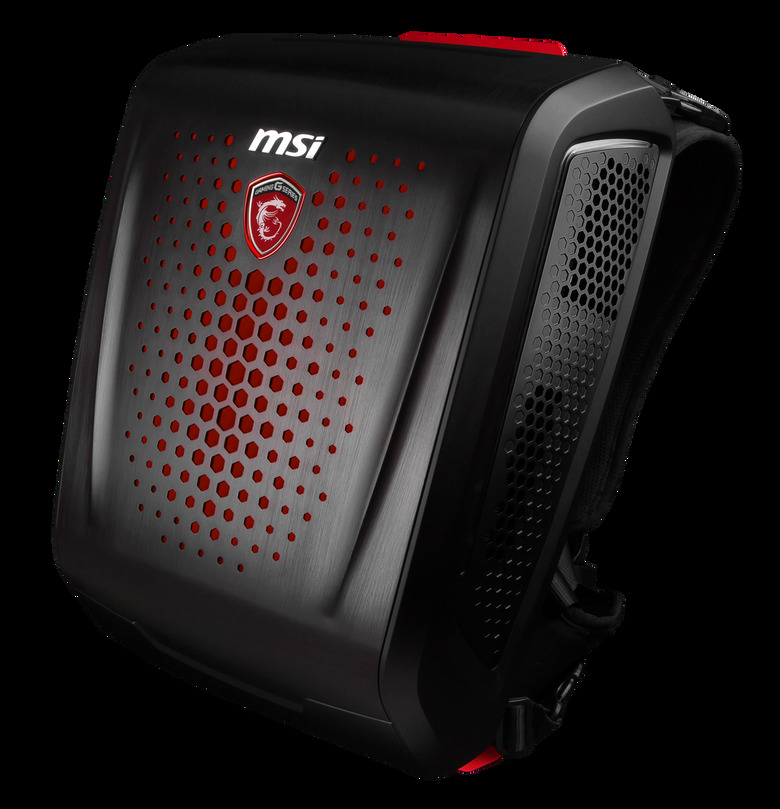 With the exception of the Backpack PC, which doesn't have a date or price attached to it yet, all four new MSI laptops will go on sale in August. The GT83 Titan SLI will go for an astounding $4,500 while its GT73 Titan SLI sibling costs $2,500. The GS63 Stealth Pro starts at $1,600 while the GS73 goes higher for $1,700.
SOURCE: Microsoft