MSI GX780, GT780R SteelSeries Gaming Notebooks Shipping Now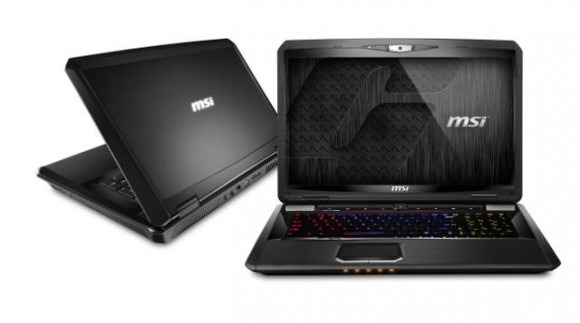 MSI began shipping two of its highest-end gaming notebooks in the U.S. today. The GX780 and GT780R both come with gaming peripherals designed by SteelSeries, including its SteelSeries Full Color Backlit Keyboard. The keyboard is optimized for gaming, especially first-person shooters, and can have customizable backlighting colors.
Both models feature a 17.3-inch high definition display and comes with at least a 2GHz Core i7 quad-core processor, the latest NVIDIA GeForce graphics processor, and Dynaudio speakers with virtual THX-grade surround sound. The GT780R is the more expensive model and comes with a GeForce GTX 560M video card, 1TB hard drive, and 16GB of RAM. The GX780 steps down a notch to the GeForce GT 555M video, a 750GB hard drive, and 12GB of RAM.
The 17.3-inch displays will come with anti-reflective coating, 1920 x 1080 resolution, and a 16:9 display ratio. There's also USB 3.0 and 3D-capable HDMI 1.4 video out. The GX780 will retail for $1,550, while the GT780R will retail for $1,750.
[via Ubergizmo]