MSI GX70 and GX60 Destroyer gaming notebooks updated with AMD R9-M290X graphics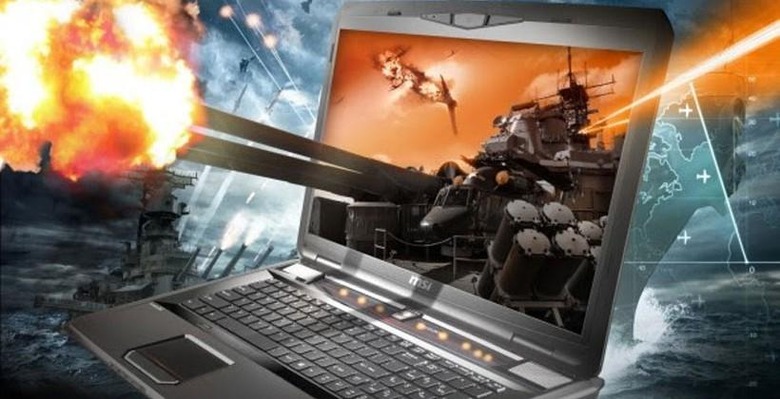 MSI has announced a refresh of two of its powerful gaming notebooks. The machines include the MSI GX70 Destroyer and the GX60 Destroyer. The updated gaming notebooks get new graphics and a new backlit keyboard.
The GX Destroyer series machines feature AMD A10 processors and get new AMD Radeon R9-M290X graphics. The machine is also fitted with a number of other features designed to make gaming more fun. The new AMD GPU brings Mantle Graphics technology that improves gaming performance and supports higher resolution.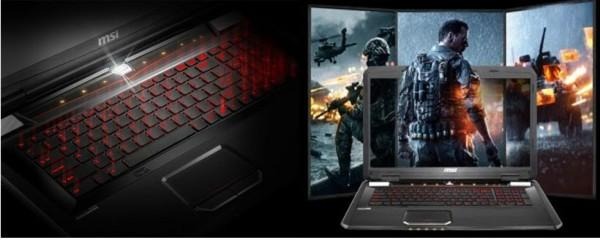 The GX Destroyer machines are also the first gaming notebooks to use the MSI Dragon Gaming Center. That shortcut key maximizes performance and speed by performing system checkups and configuring the notebook to preset gaming profiles. MSI's Dragon Gaming Center also kills unneeded background applications.
One of the big updates for both these gaming notebooks is the addition of a SteelSeries backlit keyboard. The keyboard has customizable colors, lighting effects, and more. Both machines also feature Killer E2200 Game Networking and more. The main difference between the GX70 and GX60 machines is screen size. The GX70 has a 17.3-inch full HD non-reflective screen while the GX60 uses a 15.6-inch full HD non-reflective screen. The GX70 also has a Blu-ray drive. The GX70 Destroyer sells for $1399.99 with the GX60 Destroyer selling for $1299.99.
SOURCE: MSI