MSI GT72S G Tobii laptop uses eye tracking to control games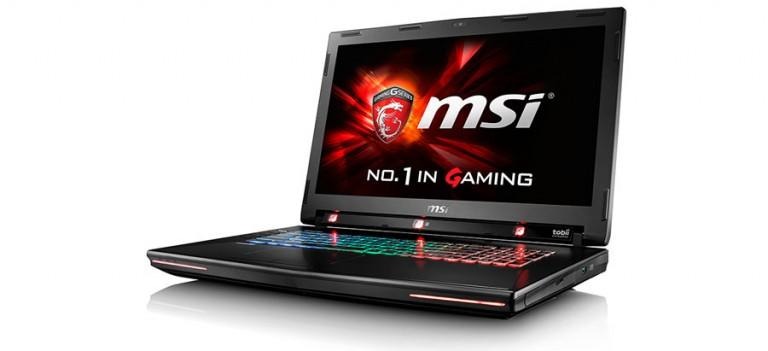 MSI's new GT72S G Tobii gaming laptop is now available, and brings with it the lauded eye-tracking technology MSI detailed last month. According to MSI, this laptop is the first ever gaming machine that includes eye-tracking technology for controlling games, and it also supports controlling certain aspects of the Windows operating system, too. To get gamers started, the laptop is shipping with Tom Clancy's The Division, though it is compatible with more than two dozen other gaming titles, all of which make many aspect of game control hands-free.
Eye tracking technology, of course, tracks your eye movements using a camera that is, in this case, on the front of the laptop. Eye tracking has been used as a form of gesture control on some devices, allowing the user to perform specific actions based on which way they move their eyes. In other instances, devices use eye movements to alter their behavior — look away and video playback may pause, for example.
With the MSI GT72S G Tobii, gamers can perform actions like zooming in on something by looking at it, looking at objects in the game to select them, pausing the game by looking away from the screen, and switching targets by looking at whatever new object appears. The eye tracking tech extends to the Windows 10 system installed, as well, being used for logging in, highlighting and selecting items, zooming, opening folders, and more. Users who set up the system accordingly will be able to log into the laptop using a "personalized glance."
Says MSI Pan America's President Andy Tung, "Our eyes will no longer be passive players, they will now direct, command and transport us into the future of PC gaming."
The laptop is designed to track eye movements even if the room is dark, something made possible via the inclusion of three dual lens illuminators described as being "near IR." Furthermore, the feature works with real time gaming for platforms that are supported, including XSplit Gamecaster.
The eye tracking technology aside, the MSI GT72S G Tobii features an Intel Core i7 processor, NVIDIA GeForce GTX 980M graphics, a color backlit SteelSeries keyboard, Nahimic Sound Technology, Killer DoubleShot Network, and red accent lights on various parts of the laptop.
The new GT72S G Tobii is available as of now for $2,599.99 USD from Newegg. Those interested can see a list of games that support the Tobii's eye-tracking technology here. There are 27 total.