MSI Creator 17 with Mini LED HDR 1000 display targets photographers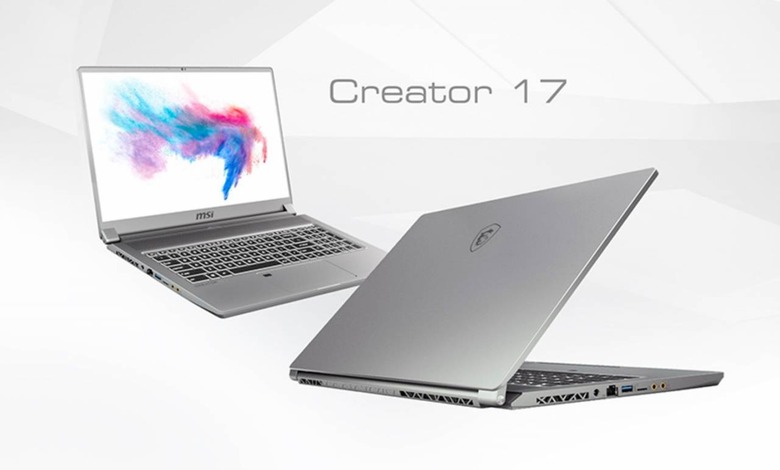 Among the laptop models it introduced in recent days is MSI's Creator 17, the first laptop to feature a Mini LED display. With this next-generation technology, the display makes Creator 17 the first laptop model to offer HDR 1000 standards, making it ideal for photographers, artists, filmmakers, and other professionals in need of precise color control.
MSI first introduced its Creator 17 model in late December; fast-forward to early January and the laptop has received an innovation award at CES 2020 for its unique display technology. As the model's name suggests, this laptop was made specifically for creators in need of a high-end display in the portable form factor of a laptop.
MSI claims the Mini LED screen featured in the Creator 17 is able to offer 'true to life' color quality. In addition to meeting DisplayHDR 1000 standards, this screen is capable of a peak brightness level exceeding 1,000 nits; it has 240 local dimming zones, 100-percent DCI-P3 color range, and a complete lack of burn-in.
The laptop likewise features a USB-C port that enables users to connect up to an 8K external display. Not surprisingly given the laptop's image-centric nature, the Creator 17 also makes it easy to transfer images from a camera to the machine via its UHS-III SD card reader capable of up to 624MB/s speeds. This model is different than the existing MSI Creator 17M model, which may introduce some confusion among consumers.
MSI has only teased the Creator 17 model at this time — its full release and pricing details haven't yet been revealed. Notebookcheck claims this model is basically a rebranded version of the MSI P75 Creator model with an upgraded Mini LED display; in that case, users can expect the specs to largely remain the same, though details are still forthcoming.