MS Office Delve puts the focus on People, Blogs, and Mobile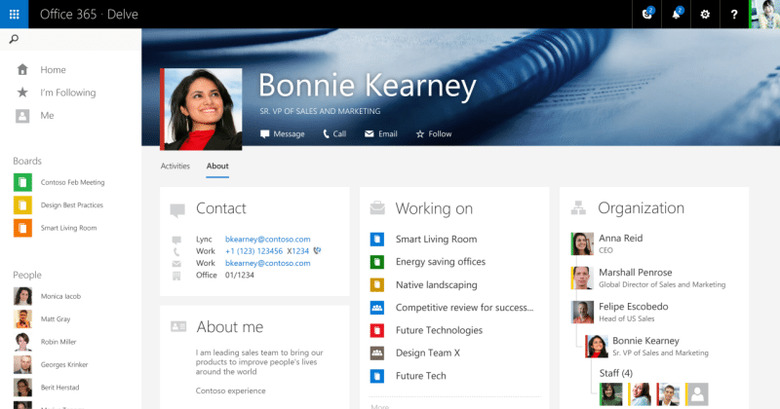 Last year, Microsoft revealed Office Delve, a sort of Google Now-like platform that surfaces important and timely information about work, organizations, and projects. Today, Microsoft is expanding Delve's reach into slightly new but still related territory. Like a social networking service, Delve's new People profiles give more in-depth insight into a person's activities. Delve is now also making room for blogs as a way to express ideas in a work environment. And Delve is now also doing the savvy thing and gets mobile, even smartwatch apps. Except on Windows Phone.
Often at work, we focus on the activities related to a project but sometimes we also need more information on the people involved or are interested in involving the right people. For this purpose, Delve gets a new people-based search and discovery feature that gives you all the information you need about, well, people. This not only includes their basic profile data, but also the project they are working and even their place in the organizational chart.It's pretty much like a social networking profile page, but with more serious tones.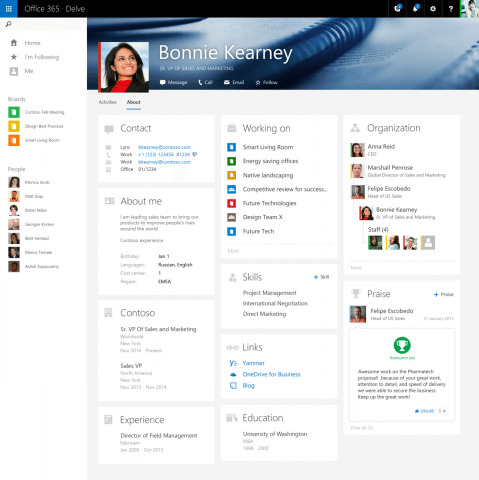 Somewhat less serious is the new Blog section of a user's profile. It does what its name says it does, which is give you a stage for expressing yourself and your ideas, which are hopefully related to work and not incriminating in any way. The blogging tool lets you edit and view posts on whatever screen size you are on, even on mobile. It also integrates with Office 365, so you can easily add files and videos from connected cloud services.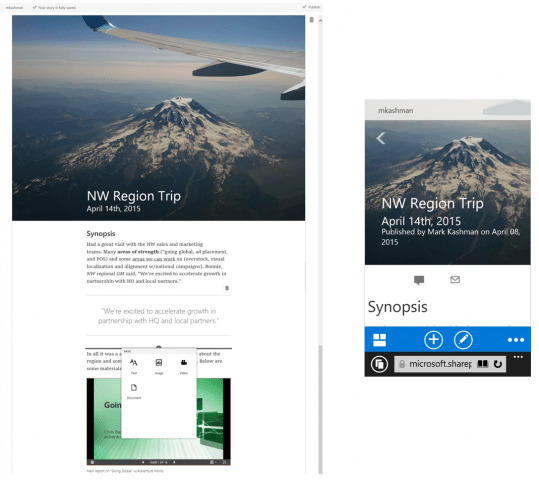 And lastly, Delve arrives on mobile, but here we have to clarify what Microsoft means by mobile. Apps are available for devices running iOS 8 and higher as well as Android 4.4 and later. Again, ironically and probably much to the ire of owners, Windows Phone devices are getting the short end of the stick, though Microsoft promises that a version is coming soon for their own mobile platform. That said, even the existing versions of Delve on mobile do not yet have all the bells and whistles of the web app but, again, are promised to come soon. For now, users will be able to get notified about updates to files the are working on, see relevant information on a project, and even some basic People information. Android Wear users can also take advantage of the notification feature here.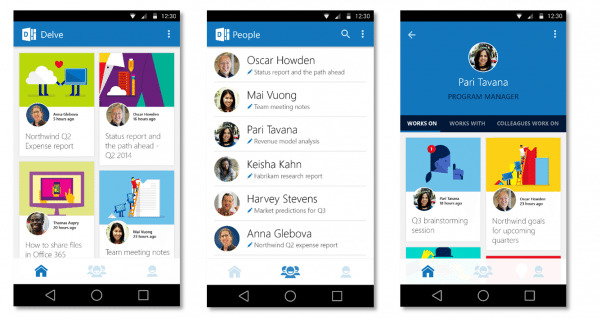 Office Delve for mobile is currently only available in the US, Ireland, and Norway but will also roll out to supported markets in the weeks ahead.
SOURCE: Microsoft