Movado Connect 2.0 Brings 1GB RAM To Wear OS For A Price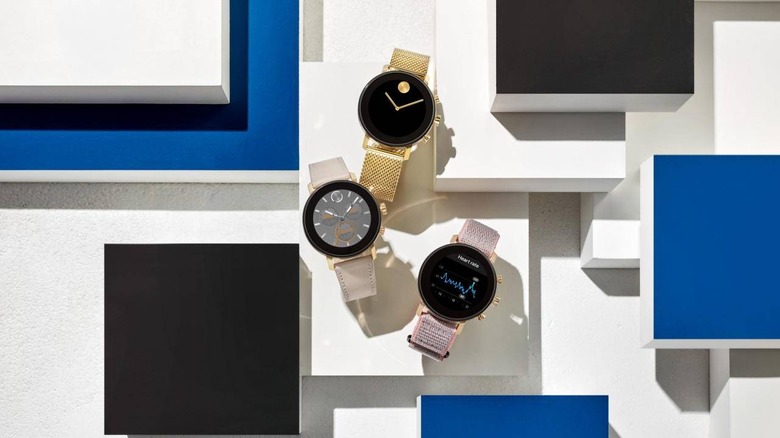 Smartwatches are primarily designed to be partners rather than full extensions of smartphones. Because of their size, squeezing in components are harder to do than on smartphones but, at the same time, they're often not needed. That said, it is also quite a feat when someone crams more hardware and features into such a tiny space. That may be one of the highlights of Movado's new Connect 2.0 smartwatch that brings the latest hardware and 1 GB of RAM to Wear OS by Google. Fortunately, it does also come with a more enticing price tag.
It has been too long before Qualcomm finally put out a modern wearable platform and it was a few months before the first smartwatches started actually using the Snapdragon Wear 3100. But while the processor has been upgraded, much of the recent batch of Wear OS smartwatches still stuck with pretty much the same specs for the past two years or so.
The Movado Connect 2.0 steps up the game with 1 GB of RAM. That is even paired with 8 GB of internal storage. While the latter might be useful for storing music for offline playback and storing activity logs. That said, some might wonder if there is such a things as too much when it comes to RAM since the platforms don't exactly take advantage of that anyway.
Good thing that's not the only thing going for the Connect 2.0. Its litany of features include an always-on AMOLED screen, a heart rate sensor, GPS, NFC, customizable dials, and a rotating crown. On the software side, Wear OS by Google bring Google Assistant, Google Pay, and Google Fit. Even with everything going on, Movado still promises 2 to 4 days of battery life.
The Movado Connect 2.0 comes in two sizes of 42 mm and 40 mm bodies and a variety of straps and materials. Despite the hardware upgrade, the Connect 2.0 actually costs lower than its predecessor, starting at $495. That's still higher than most Wear OS devices but, as always, you're also paying for the brand.