Motorolo MOTOACTV takes on iPod nano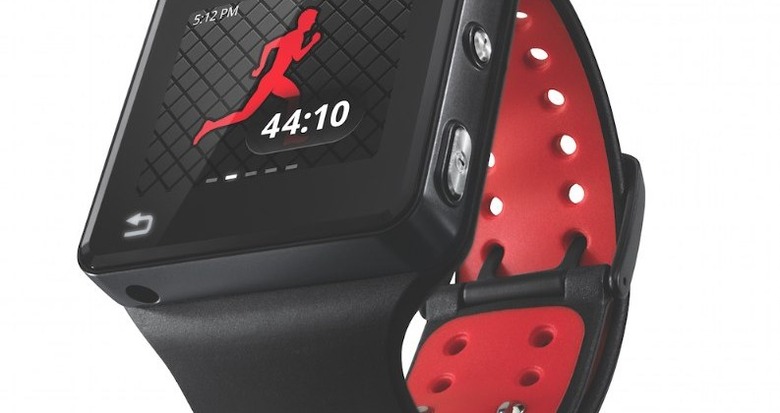 We may receive a commission on purchases made from links.
Motorola has unveiled its own interpretation of the smartwatch PMP, the MOTOACTV, a 1.6-inch touchscreen Android gadget that packs GPS and up to 4,000 of your songs. Intended to track your fitness in a similar way to Nike+, the MOTOACTV is sweat resistant and includes both an FM radio and an integrated audio coach that tells you how fast you're going and how far you've run.
Meanwhile a companion site, MOTOACTV.com, allows you to plan you route and then monitor your performance over time, setting goals and challenging your friends to beat them. It's intended to work with Motorola's SF700 and SF500 wireless Bluetooth headphones, which also include heart-rate monitors to feed info to the MOTOACTV itself.
Battery life is up to five hours of outdoor workouts, up to ten hours of indoor workouts, or nearly two weeks of standby. There's both Bluetooth 4.0 and ANT+ connectivity, all in something 46 x 46 x 9.6 mm and 35g. An FM radio is also integrated.
Unfortunately, all this wrist-borne fitness doesn't come cheap. Motorola has two versions of the MOTOACTV in the pipeline, priced at $249 for the 8GB version and $299 for the 16GB version. They'll both go on sale in the US on November 6, with European availability in Q1 2012.