Motorola Triumph Review [Virgin Mobile]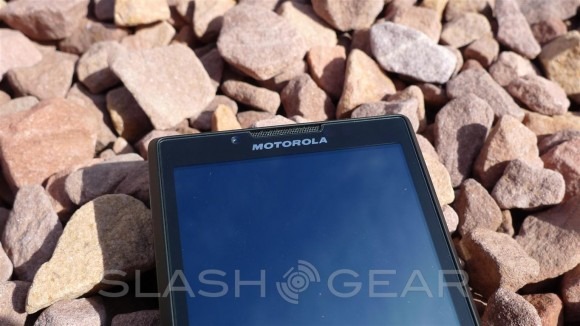 Today I have a sleek Motorola phone you'll want to check out. This is the Motorola Triumph and he learned most of his simple edges and design from the Droid X. In a way that is what we have here, a slimmed down, simplified yet nice version of the Droid X. This is the first Motorola Android phone carried by Virgin Mobile and it aims to be the best too. For a no contract phone this is a pretty solid buy for only $299 considering many phones of this level sold for $499 in recent months.
Not only does it come in at a great price, but it's a Motorola phone running stock vanilla Android 2.2 Froyo with no custom user interface or overlay, no moto blur. This is completely stock Android as Google intended it to be. Pair that with a simple yet powerful phone and no contract, this sounds like the perfect phone for a lot of users. Before I get started here is our full hands-on and unboxing.
Hands-on video
[vms eb3da587e268d663aba1]
Hardware
To quickly go over the hardware we have a 4.1" 480x800 resolution display, a 5 MP camera with VGA for front video chat, and single LED flash. The Triumph does have HDMI-out as well and this is all powered by a 1 Ghz Qualcomm Snapdragon processor. It also has 512 MB memory as well as an included 2GB MicroSD card for storage. The overall design is something you'll recognize right away if you've ever held a Motorola Droid or the Droid X as it features a very similar squared design as well as a extra soft touch coating on the back in matte black.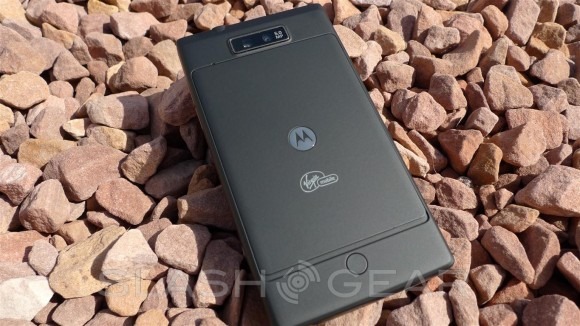 The Micro USB charging port and HDMI-out are nicely placed on the bottom of the device with the unlock/power button on the left edge of the phone versus the top. The power, volume rocker, and camera are all accented in an aluminum silver finish to make things look sharp. One big part of hardware I wanted to mention was what appears to be stereo speakers. The very bottom on each edge of the device is a decent sized speaker grill and sound comes out extremely loud and clear from both sides, the back cover doesn't come off or I'd do a little inspection. I wish all phones had the loud volume this phone does. My Sensation sounds like a tin can in comparison.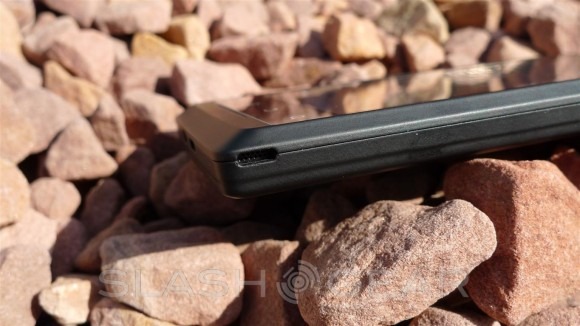 Software & Performance
Like mentioned above the phone comes in running a completely stock, base version of Android 2.2 Froyo. Motorola added nothing to the user interface or widgets and this is completely how Google released it. I personally am a huge fan of vanilla android and would prefer not to use OEM UI overlays. Motorola's Moto Blur software has been the least favorite for me so this was refreshing to see. As expected with basically very similar internals to something like the myTouch 4G performance is great. It runs smooth and seamless and I didn't have any slowdowns ever.
Virgin did add some bloatware but much and i mean MUCH less than most carriers do. Pre-installed applications other than standard apps are airG Chat, Poynt for finding businesses and stores nearby, Where, and Virgin Mobile Live — that is it. I've seen devices come with upwards of 15 or more pre-installed apps so to only see a few is nice as we can install what we need when that time comes from the market. It did have Twidroyd and Facebook but those don't count as bloatware because most people use social network apps right?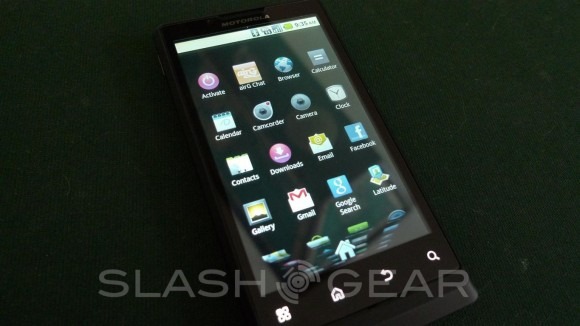 Also running a few benchmark apps the Motorola Triumph was right where I expected with Quadrant scoring around 1700 give or take. Comparing that with similar spec'd devices it sounds just about right as we have a 1 Ghz CPU here and it's single core.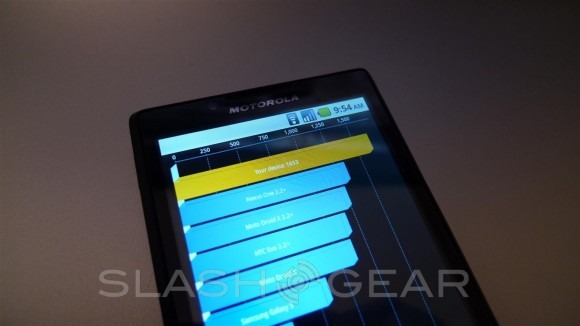 Overall I really enjoyed using the stock Android 2.2 on this device, I've been using HTC Sense lately and even though its nice I do enjoy the stock Android experience.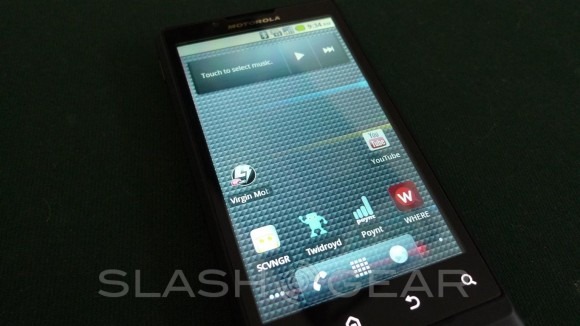 Camera & Battery Life
The Motorola Triumph comes in with a 5 MP single LED flash camera and although it does a pretty decent job I was a bit surprised with the quality. It didn't seem to take as great of pictures as I was expecting but overall they are pretty decent. I took a few with medium room lighting and it manages ok. The camera also is 720p capable for video recording as well as the front facing VGA camera. Here are a few test photos with the Triumph camera.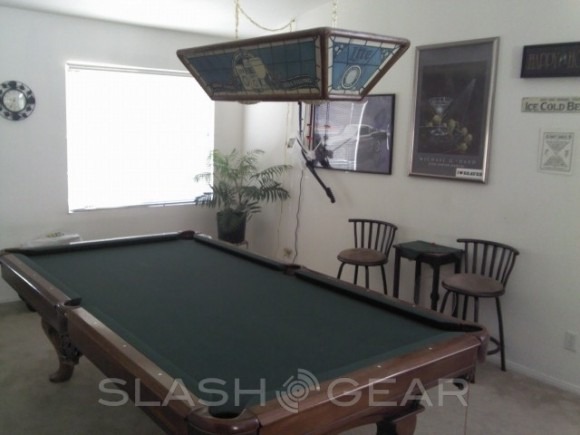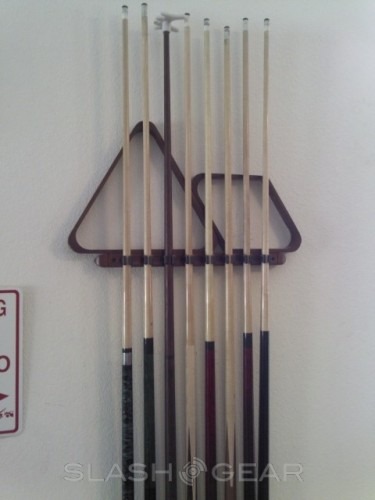 The battery is only 1380 mAh compared to most phones having a 1520 or so battery so I was a bit concerned with battery life. The battery lasted through a full day of use with browsing, twitter, and the usual phone calls and texting but I did find myself reaching for my charger more than I have in the past. I'd say it gets close to a full days work with a single charge but you might want to have a charger in your car just to be safe.
Wrap-Up
To wrap things up I'll start by saying for anyone using Virgin Mobile that have yet to try an Android device this would be the perfect device for you. It is simple, and clean, with a very sleek design as well as running completely stock Android. This is a great phone to introduce someone into a smartphone, or Android in general. With good build quality like Motorola is known for, higher end mid-range specs and a 4.1" screen you can't go wrong for $300 off contact.
This phone is a huge step for Virgin Mobile as it's not just a pay as you go cheap feature phone you'll use for a few months and forget about. Users wont pay for a few months and then stop using the service like with the average flip phone, this is a quality device someone can use for years to come with Virgin Mobile. It is available as of last week and can be yours for just $299. I highly recommend this phone to anyone considering moving to pay as you go, or that currently uses Virgin Mobile.