Motorola Stingray Tablet for Verizon Landing First Quarter 2011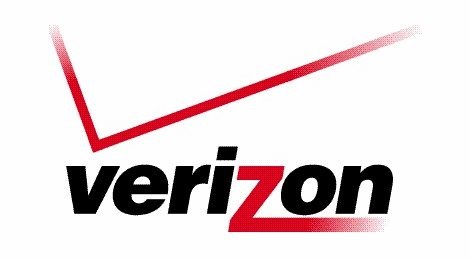 We're just about into the third quarter of 2010, which means that wireless carriers are getting ready to release one last salvo at the consumer. With the holiday shopping season upon us, there's no surprise here that Verizon would be gearing up to release a plethora of handsets before the end of the year. And, while there's plenty of big names being dropped, the main takeaway from the leak today, is that the Motorola Stingray tablet, which will feature Android 3.0 "Gingerbread," won't be making its presence known until after the holiday shopping season.
First though, let's go through the rest of the leak. According to a tipster, Engadget believes that quite a lot is going to happen with Verizon here in the coming months. Firstly, it looks like the BlackBerry Storm 3 from Research In Motion is actually cancelled. Their source says that it may still show up somewhere, but that it isn't coming out for Verizon. Additionally, the BlackBerry Curve 3G, Tour, and Bold 9650 are all getting software updates some time in October, which are meant to address some known issues with the devices.
And that's it for non-Android related handset news. According to the tipster, Verizon is still pushing Android hard, and it shows from the products being mentioned here. The Samsung Continuum (SCH-i400, which broke cover earlier today), is set for a late October release, and it will feature that dual-screen front, with the 1GHz processor under the hood. Motorola has a Venus handset coming out in October, too, and it's billed as featuring a full physical QWERTY keyboard, with a "BlackBerry look and feel." There's going to be a 1GHz processor under the hood here, too.
The Motorola Droid Pro, or the Global/World Edition if you prefer, is set to launch in late October, or early November, and it features a 1.3GHz processor, as well as global capabilities. And then the HTC Merge/Lexicon/Lexikon is set to launch at almost the same time as the rest of them, slated for late October or early November. This is the device that features a full slide-out physical QWERTY keyboard, and a 1GHz processor. And then there's LG's effort into the Android party, with a handset that may actually be worth awhile (unlike what they have on offer here in the States now). It will have the same body as the LG enV Touch, but it will be called the LG enV Pro. It will also have a 1GHz processor under the hood.
Rounding it up, the Verizon FiveSpot is set to launch next month, while three LTE modems are set to launch in November, and finally an LTE MiF is set to break cover some time after all that. The rumor has it that the FiveSpot from ZTE will launch on October 6th. The three LTE modems are set to come from manufacturers Pantech, LG, and Novatel. And, as you may have guessed, the MiFi will launch from manufacturer Novatel.
The Motorola Stingray tablet, which was first rumored to be "just another tablet," is actually looking better. The tipster says that it will feature a 10-inch display, run Android 3.0 "Gingerbread," but that it isn't due for release until some time in the first quarter of 2011. There will be 16GB of on board storage, and you'll also find NVIDIA's Tegra 2 processor under the hood. But, what's better, is that the tipster suggests that it will be able to be "hardware upgraded" to LTE, when the time comes.
[via Engadget]