Motorola returns to China with Nexus 6-alike Moto X Pro in tow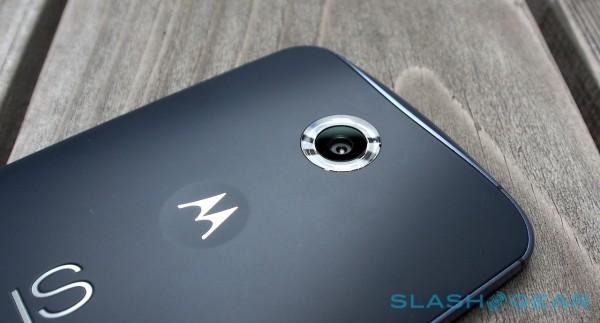 Now that Chinese company Lenovo holds the reins over Motorola, it was only natural that the smartphone maker will be making its presence known in one of the fastest growing mobile market in the world. All that will start this year with the arrival of three Motorola smartphones in the Chinese market. But Motorola has one rather odd surprise to add to its other odd surprises last year. There's a new Moto X Pro in tow, but, for all intents and purposes aside from the branding, it's basically the Nexus 6.
A rose by any other name, as the quote goes. This brand new Moto X Pro verily sounds like the Nexus 6. You have a 6.0-inch QHD screen, a 2.7 GHz quad-core Qualcomm Snapdragon 805, a 13 megapixel rear camera and a large 3,220 mAh battery. Yes, pretty much the Nexus 6. Given the Nexus 6 also pretty much looks like the New Moto X, it would be quite easy for Motorola to simply strip off the Nexus branding and sell it off as a new Moto X version. Simple, right?
What makes this move rather curious is that it adds yet another competitor to the nominal Motorola flagship. The Moto X was supposedly the highlight of the company's latest line, but already is has been overshadowed by at least 2 or 3 Motorola smartphones. First there's the Nexus 6, which is a higher-end though also larger Moto X look-alike. Then Verizon unveiled the new DROID Turbo, which puts the good stuff of the Nexus 6 inside a smaller form size. Motorola itself would later on announce the Moto Maxx, which is basically the DROID Turbo without the Verizon branding and targeted for countries outside the US. And now you have a Moto X Pro.
It's hard not to feel sorry for the Moto X 2014, which now seems like a dwarfed and short-lived flagship. But at least Motorola still continues to advertise and sell it and it will do so in China as well. It will also make available the 4G LTE version of the new Moto G but this one is, of course, a whole different class of smartphone, one that addresses a more budget-conscious market. All in all, Chinese smartphone users will perhaps welcome not one, not two, but three Motorola smartphones headed their way.
The new Moto X (2014) will be available in China starting February but if you wait after the Spring Festival, you will be able to design your own via Moto Maker. The Moto X Pro and the Moto G will also be launching after Spring Festival as well.
SOURCE: Motorola