Motorola RAZR could return with foldable screen, suggests patent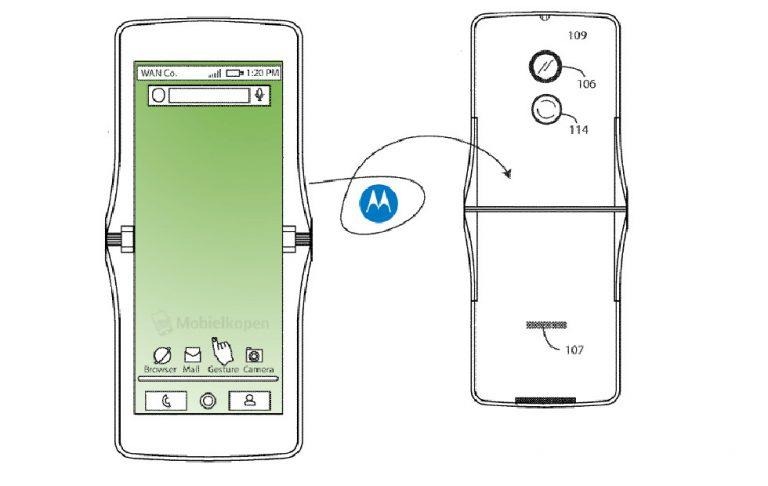 Motorola has gone through numerous changes and even numerous owners, but throughout its history, perhaps only one phone has remained an icon and an example of its glory days: the RAZR. Even Motorola was acutely aware of this to the point that it attempted to ride on that nostalgia for the slim clamshell to no avail. It doesn't seem to have given up on the dream of resurrecting the beloved phone and, at least based on a new patent, it might introduce a certain twist. Or rather, a fold.
Some OEMs are scrambling to be the first to claim the foldable phone title. Samsung and Huawei are reportedly neck-to-neck in that race while others are taking their time. They are, however, preparing by amassing patents to cover their legal bases. Fortunately, those patents are subject to public scrutiny, giving us an idea of what they might have in mind.
Admittedly, it's not called the RAZR but if Motorola manages to pull this design off, it might as well be RAZR 2.0 (technically 3 or 4 by now). We've seen our fill of foldable phone patents but, admittedly, this one is odd, though not entirely in a good way. It does feature a clamshell design with a single screen that folds in the middle. However, there are actual laptop-like hinges that connect what is two halves of a whole.
The hinge might solve one of the design and engineering problems with screens that fold in, like a book or a clamshell. They can't fold flat and you'll need to have some open space where the screen folds. That patent unearthed by Mobielkopen does hint at that, though it will leave a gaping hole at one end of the folded device.

Of course, these are just patents, and only a fraction of patents ever get used in actual products. However, Motorola's parent company Lenovo was one of the first to demonstrate an actual working foldable tablet, which it at least suggests Motorola is just as close to making it real as Samsung or Huawei.