Motorola premium phones in 2020 might not be what you expect them to be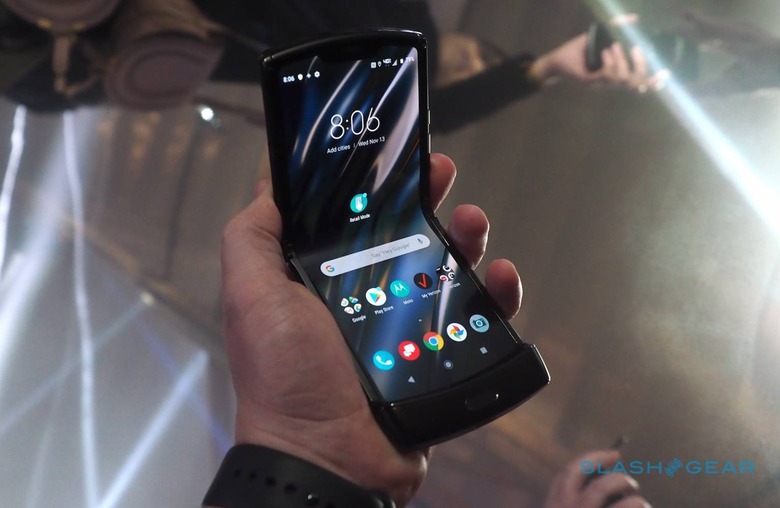 Qualcomm has just teased its new 5G-centric Snapdragon processors and, of course, manufacturers are quick to jump on the bandwagon. But while that's pretty normal as far as the mobile industry goes, one voice seems to have stood out from the rest. On stage, Motorola dropped a piece of rather big news that considering its present situation, might be taken with a bit of healthy skepticism. The company, once the darling of the mobile market, will be making premium phones again but it's not yet clear what it really intends.
Markets tend to use, reuse, and abuse terms to mean different things to serve their own purposes. Qualcomm, for example, uses the word "premium" to refer not to its most powerful Snapdragon chip but for its Snapdragon 700 series. For the Snapdragon 800 line, it more often uses the term "flagship" to refer to the platform that's put on manufacturer's high-end phones.
Motorola publicly committed to make premium phones next year and put it in the context of the foldable Motorola Razr. That only makes things confusing because the Motorola Razr, despite its price tag and foldable screen, runs only on a Snapdragon 710 chip, a.k.a. Qualcomm's current "premium" platform.
Fortunately, the phone maker did confirm that it has multiple phones planned for 2020, some of them running on the premium Snapdragon 765 and some on the flagship Snapdragon 865. Some will, of course, boast of 5G capabilities, not surprising for the OEM that was the first to claim support for the next-gen network technology via a Moto Mod add-on.
Those are pretty big promises given Motorola's current standing in the market. Prior to the announcement of the Motorola Razr, it has practically been silent except in emerging markets where its Moto G series does still have some influence. It has for two years now failed to launch a flagship phone worthy of competition with the likes of the Galaxy S line and iPhones. Whether it still has what it takes to make that kind of phone in 2020 remains to be seen but it will definitely take more than Qualcomm's best processors to pull it off.