Motorola PHOTON Q 4G LTE: August 19th for $199.99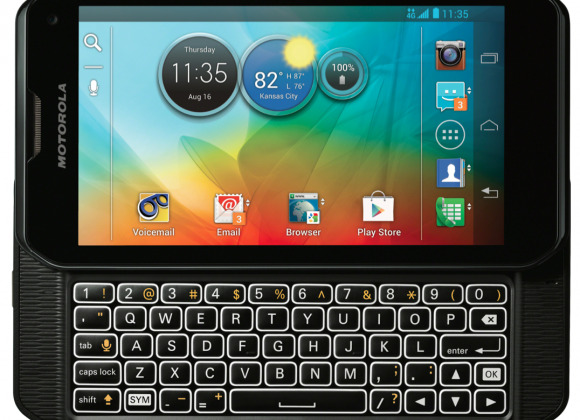 Motorola announced that the PHOTON Q 4G LTE would be coming sooner rather than later, and now the company has confirmed that the handset will be available to pre-order starting from today, with the phone expected to hit retail shelves this Sunday on August 19th. The phone commands the typical $200 price tag on a new two-year contract, and packs a five row horizontal QWERTY keyboard in conjunction with the latest internals.
The PHOTON Q comes with a dual-core processor clocked at 1.5Ghz, 1GB of RAM, 8GB of storage, a microSD card slot for an additional 32GB of storage, and an eight megapixel camera with 1080p video recording. All of it is packed into a 4.3-inch qHD display along with LTE and NFC connectivity.
The smartphone also has world roaming capabilities, allowing you to take advantage of HSPA networks across the globe. Careful, though, as your carrier will more than likely charge ridiculous fees for any data used while roaming. It might be wise to see if the SIM card slot is unlocked, in which case you can pick up a local SIM and save some cash in the process.
All the usual radios are onboard as well, such as Bluetooth 4.0 and WiFi b/g/n, with the battery carrying a capacity of 1,785mAh. As is increasingly the case with smartphones these days, it's a sealed in battery. Software out of the box is Ice Cream Sandwich, but you'll have to make do with the minor modifications that Motorola has added to the OS. The handset has been certified for environmentally rough situations too, so it should survive a few knocks and tumbles.