Motorola One Vision coming with Samsung Exynos processor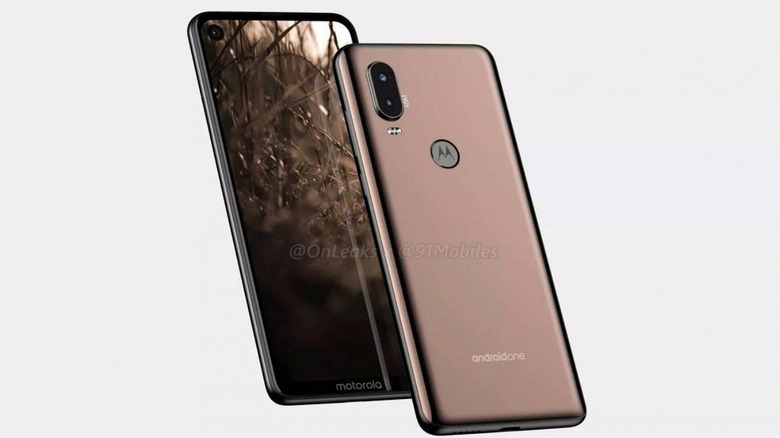 While fans are still wondering what form Motorola's 2019 Moto Z phone will take, it seems that the company is also busy preparing another odd option to this year's roster. Perhaps to show that the Motorola One series isn't just a one-time thing, the OEM is reportedly ready to launch a new model called the Motorola One Vision. Sounding more like a VR headset than a phone, this Android One handsets as a few interesting quirks that set it apart from its older siblings, including its choice of processor and a punch-hole screen.
Despite proving how it can compete with Qualcomm's Snapdragons, very few smartphones outside of Samsung use its Exynos chips, with Meizu being the lone exception. Blame is pointed at patent disputes but none of the parties involved are making any official statements. So it's definitely intriguing that Motorola would adopt an Exynos processor for its next Android One phone, which could limit its availability in some markets.
Despite the number, the Exynos 9610 that will drive this so-called Motorola One Vision is a mid-range chip from Samsung's Exynos 7 series. So, no, this isn't the high-end Moto you were looking for. XDA's source says that RAM will come in 3 or 4 GB options while storage has 32, 64, and even 128 GB configurations. One of the two cameras on its back will be marketed as having 48 megapixels but, due to the limitations of the processor, it won't be able to take actual 48 megapixel photos.
Based on some CAD renders of a Motorola P40 which could be its name in China, the Motorola One Vision is expected to have a punch-hold display, but not in the vein of Samsung's Galaxy S10 family. Instead, the hole will be on the left side, ala the Honor View 20. The resolution of the lone front camera is still unknown.
The Motorola One Vision will definitely be an interesting addition to the Android One family, perhaps the first Exynos-powered, hole-in smartphone of the line. Its availability in the US market, however, is still uncertain. While the Motorola One was indeed available through Best Buy, the One Power wasn't. The choice of an Exynos might further complicate things.