Motorola One Leak Pops Up Out Of The Blue With A Popup Camera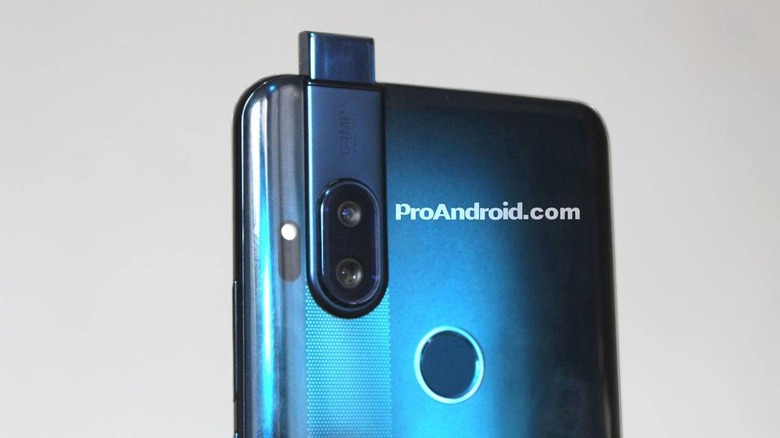 Like it or not, popup selfie cameras have become an accepted design even among some of the bigger brands like Huawei. That said, not everyone is game and some like LG and especially Google aren't about to jump on that train any time soon. For a few releases now, Motorola has managed to also stay away from popups and even sliders but it seems that the end is nigh now that an alleged Motorola One prototype arrives bearing that very feature in tow.
Having a popup camera is no longer really a surprise and often the benefits are presented to far outweigh the added complexity or the reduced water resistance. In this case, however, it seems that those benefits are really for naught because there are still sizable bezels around this all-screen phone. That isn't uncommon among cheaper smartphone brands trying to ride the wave but definitely underwhelming for a company like Motorola.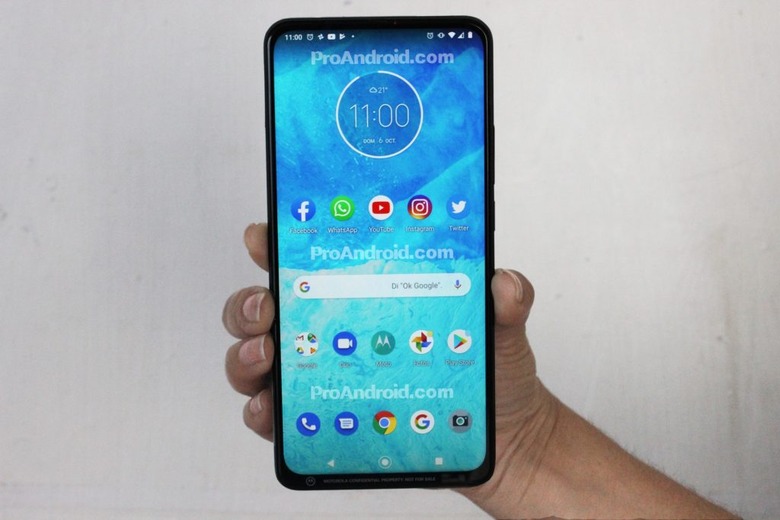 This unnamed Motorola One does have a rather unique design, with the popup camera on the same side as the vertical dual camera bump. This gives the appearance of having just one camera module that includes a popup camera when, in fact, there are two. Based on ProAndroid's information, those cameras might also be impressive, at least on paper, with a 32 megapixel front sensor and a 64 MP + 8MP pair on the back. But don't blink or might miss the third camera, a depth sensor, hiding below the LED flash.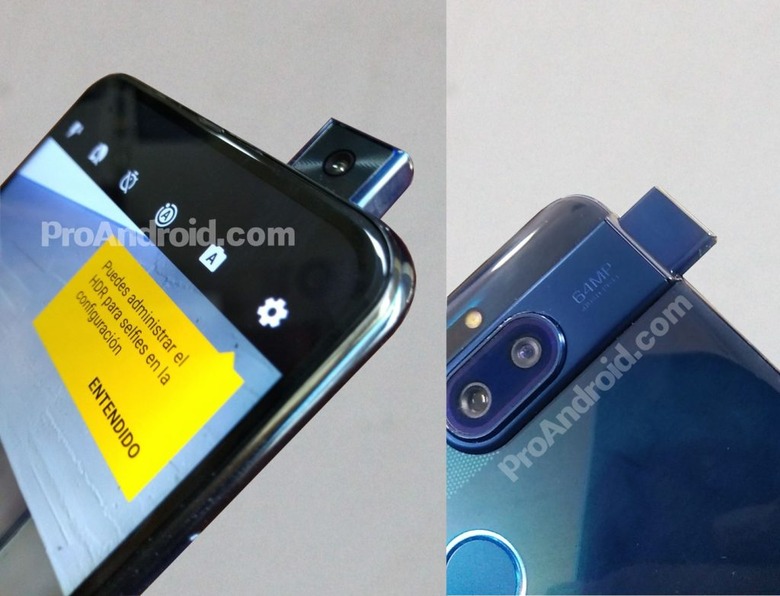 Te back of this alleged Motorola One phone also has one more interesting feature. The fingerprint scanner is observed to have a pulsating blue light around it that the site says is programmable. It may primarily be used as a notification indicator but it also calls to mind Amazon Alexa which has been pre-installed on some Motorola phones in the past.
El LED trasero del nuevo Motorola "todo pantalla", en vídeo!

MÁS INFO / More info: https://t.co/faG7JH1mq2 pic.twitter.com/nuNLzVMqfP

— Pro Android 🥝 (@ProAndroid) October 7, 2019
Beyond all that fancy design, however, this Motorola One phone will hardly pass for anything interesting in terms of specs. There's a Snapdragon 675 processor with 4 GB of RAM and the large 6.39 screen maxes out at 2340x1080. Suffice it say, it seems that Motorola is done making high-end smartphones and is settling for the same market as many Chinese OEMs with popup cameras as well.