Motorola One in white leaks out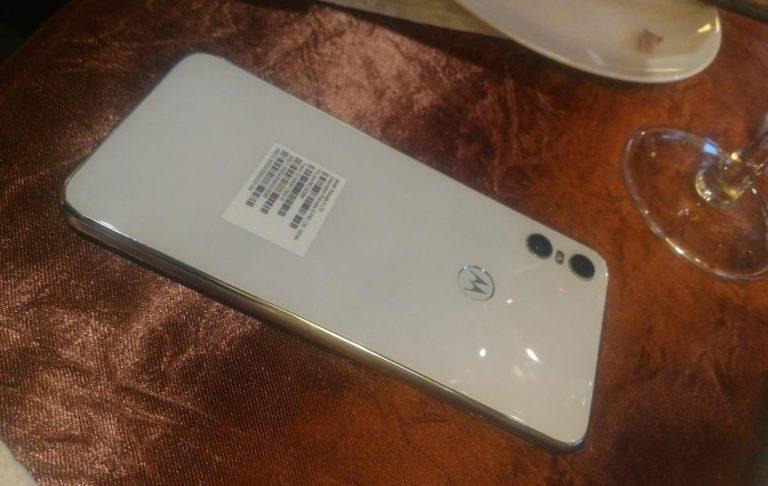 There seem to be two "limited edition" colors en vogue these days. First is red, as seen by the recently announced OnePlus 6 not-Lava Red. And given how smartphones these days mostly come in anything but white, White is also becoming more of a special edition. That may be the case for the still unannounced Moto One, which brings Motorola's Android One lineup to three models.
It's often amusing to see how the color trends have swung back and forth like a pendulum. In the beginning, not so smart phones came in all sorts of colors and back covers. Apple and Samsung then started making more somber hues of black and white the norm. And then even white was edged out by gray and silver. Now we're seeing a return to white and more flamboyant colors as well.
Gizchina itself isn't sure if this is just a color option for the Moto One or another model entirely. Suffice it to say, it's visually distinct enough to be treated different, Moto One or not. It does have some semblance to the Moto One with its two separated cameras in contrast to the Moto One Power's unified design. That is, of course, all based on recent leaks.
Aside from the Z3 Play and the mid-range G and E series, Motorola has rather been silent this year so far. That, plus the Android One aspect of these phones, help drive up the hype around the Motorola One and One Power. As far as specs go, however, they might not be right up there with 2018 flagships, if the Moto X4, the brand's first Android One phone, is any indicator.
Motorola has scheduled an August 2 event that promises to show a "new way to connect, stream, download, video chat, and more." It better make a very strong case because the Moto One could quickly be overshadowed by the Samsung Galaxy Note 9's announcement just a week after.