Motorola One Action looks more premium than company's flagship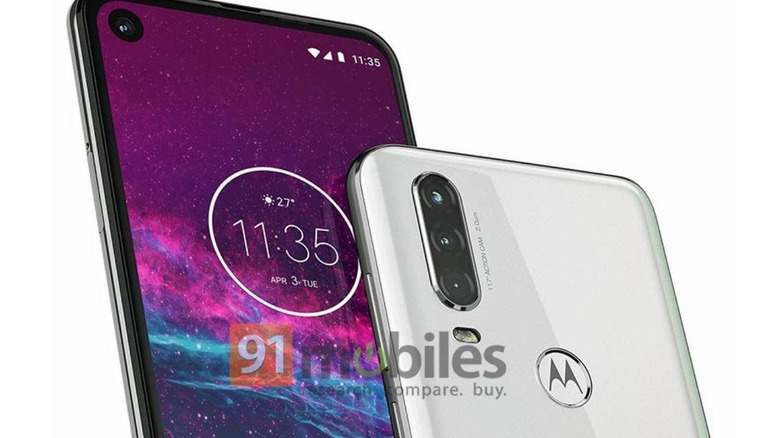 The Moto Z series was supposed to be Motorola's flagship series, touting its best technologies and features. And yet not only did the Moto Z4 feel like a rehash of the practically deprecated Moto Mods system, it also sported mod-range specs. Those looking for Motorola's best might have to turn to the upcoming Motorola One Strong that at least looks like a phone from 2019. Even better, it runs a pure Android One OS, too.
It's not like the Motorola One Action will be a high-end phone. It shares many traits with the Motorola One Vision both inside and out. It will, for example, be powered by a Samsung Exynos 9606 with 3 or 4 GB of RAM and 32, 64, and 128 GB of storage. It will also have a 3,500 mAh battery inside.
It also resembles the One Vision on the front, with a punch-hole camera on the top corner. While the design is still debated, it at least looks more recent than the Moto Z4's notch. The 6.3-inch screen goes up to 2520x1080.
The back is where the Motorola One Action has the advantage. Not one not even two but three cameras deck its rear. The main camera is a 12.6 megapixel shooter. While the specs for the other two are still unknown, one will have a 117-degree wide angle lens.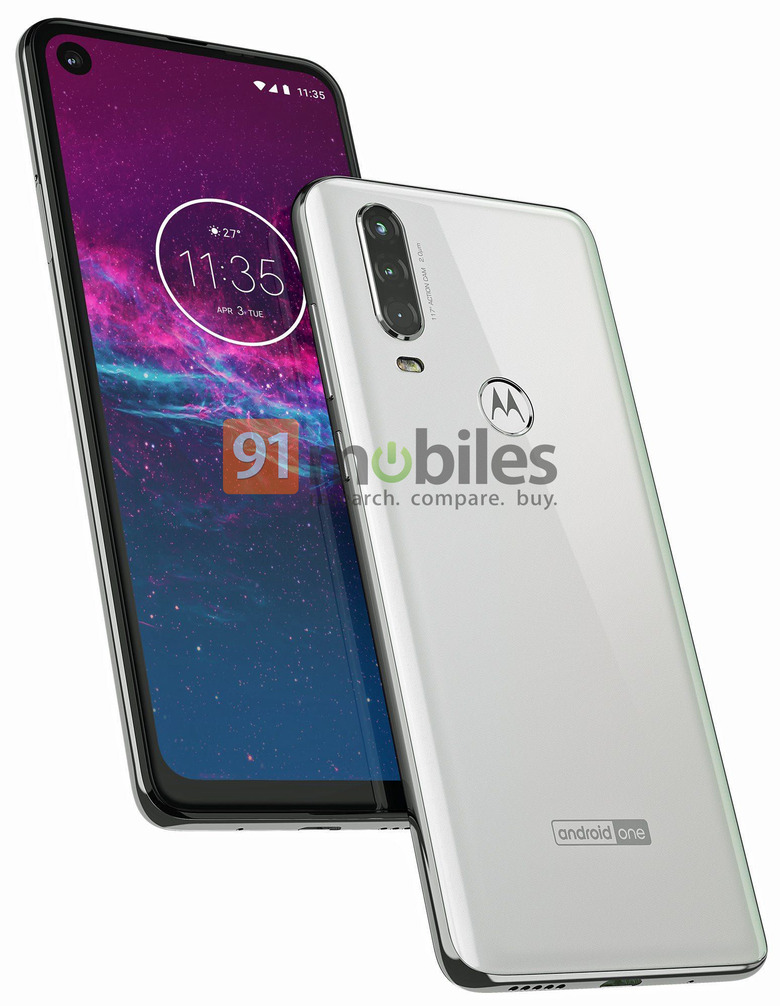 There are also traditional features like a headphone jack and a rear fingerprint scanner. With Android One and its implicit promise of two years' worth of updates, the Motorola One Action could very well be one of the company's best phones this year. That is next to the mysterious One Pro.