Motorola One 2020 could be the long-overdue Moto flagship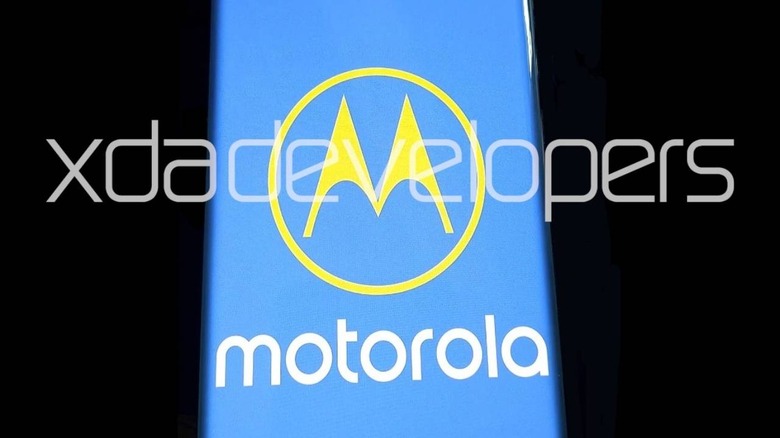 Motorola has long been dormant in the smartphone scene. After its Moto Mods and Moto Z phones died a silent and slow death, receded into the background only to surprise the crowd with the foldable Razr revival. Now it seems to be taking advantage of that attention and will be flooding the market with not a few smartphones, including what may finally be worthy of being called a premium Motorola flagship phone.
Motorola's decline has been slow and painful to watch. It hasn't put out a smartphone with flagship-worthy specs since the Moto Z3 and that was back in 2018. The long wait for Moto fans may be over if the Motorola One 2020 information that XDA got hold of truly comes to pass.
There will actually be two such phones, their source suggests, one a true flagship and one a higher-tier mid-range phone. Both, apparently, will have the same 6.67-inch "waterfall" screen and both will have a 90Hz refresh rate, suggesting an AMOLED panel. Based on the photos, Motorola has also opted for a smaller punch-hole camera this time around.
Specs for the two phones are still in flux at this point and even more so their actual marketing name. The one codenamed "racer", which may have a 5G variant, is said to run on a Snapdragon 765 or 765G with 6GB of RAM, 128GB of storage, and at least a 48MP camera. Specs are less certain for the higher-end "burton" with a Snapdragon 865 and 8 and 12 GB of RAM.
The mere rumor that Motorola may have not one but two flagship phones coming may enough to make long-time Motorola fans excited. Along with its first stylus-equipped phone, Motorola may be saying it's not yet down for the count. It may, however, not be enough to keep it in the running for long.