Motorola Keylink can find, unlock your phone via BLE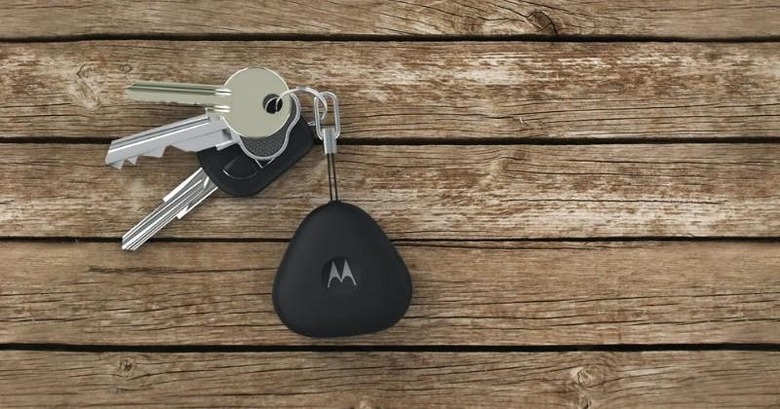 Witha ll they have going on, Motorola has pushed out some pretty impressive devices and accessories. Their DROID Turbo hides a beastly battery, and the Moto X (2014) is a nice upgrade form the original. Motorola also has some decent bluetooth earbuds on offer, and now have another bluetooth accessory that will appeal to a broader audience. The Motorola Keylink is a key chain that links to your phone via Bluetooth, and can be activated from up to 100 feet away. That's not all it does, though.
The Keylink operates in both directions; you can turn it on with your phone, or find your phone with the Keylink. Once you're in range — about 100 feet — the Keylink and phone can find one another, and set off alerts so you can find the missing piece.
Keylink could also be used to unlock your device using Android Lollipop's Smart Lock feature. If you used the Keylink for that, your phone would be unlocked when you have it, and safeguarded when you don't . It may also encourage a tighter form of security than you currently use (or don't use).
The Motorola Keylink is available now from both Motorola and T-Mobile, and will set you back $25. The battery lasts a full year, according to Motorola, and uses a standard coin cell battery found at any drug store. It's also splash-proof, but not fully waterproof, so no swimming right before you drive.
Source: Motorola
[timeline