Motorola DROID RAZR MAXX hands-on and unboxing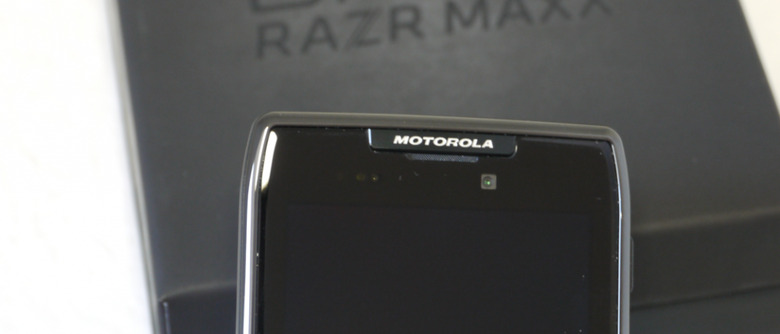 Motorola is back with another Android smartphone for Verizon's 4G LTE network. Adding another DROID to their ever-growing list of phones. Some might say they've released too many too fast lately on big red but the new
is a bit special — and available today. This phone features a standard, built-in 3,300 mAh battery. Something no other LTE handset can even come close to touching. See more after the break.
I'm not really sure where to start here because the new RAZR MAXX is exactly the same as the original
we reviewed back in November (links below), except for the bigger battery as I mention a few times in our hands-on video below. It features the same impressively thin design — although no longer RAZR thin. It boasts a 1.2 GHz dual-core processor, 8MP camera, 32GB of storage and that crisp 4.3" qHD 960 x 540 AMOLED display. So what gives? a 3,300 mAh battery that is almost twice the size as the original, and about 2mm of extra fat included.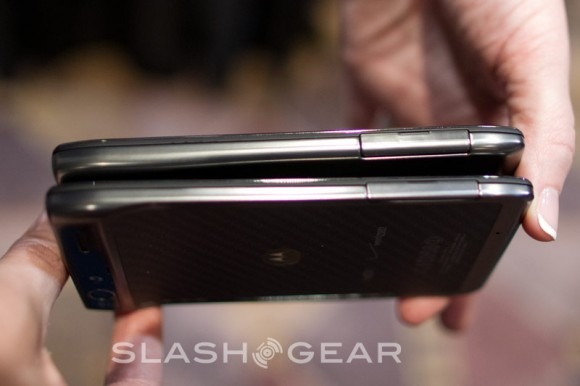 Now I don't want to rant here but following up one of their biggest handsets (with the powerful name to go along with it) with an equally impressive, near identical phone yet almost double the battery life all for the same price — that is a crazy move. I understand giving users a great 4G LTE experience but what about the hundreds of thousands that bought the original just 2 months ago, or even last week? Our own Chris Burns wrote a nice column about this same subject and thinks this is a slap in consumers faces — and I'd have to agree.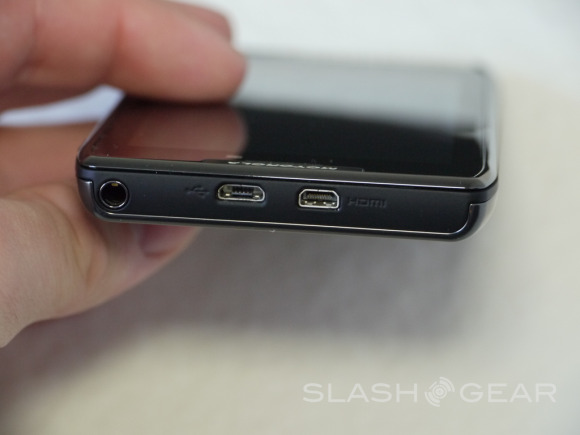 Not everything is bad here though. The Motorola DROID RAZR MAXX is also extremely good for the community and smartphone atmosphere as a whole. This has pushed the boundaries far higher than any other phone has thus far. Showing consumers that yes, we can fit these huge batteries inside our phones and make them last more than half a day. Others like Samsung and HTC will now have to combat this with something similar. I'm hoping we start to see 2,000 mAh+ batteries as a standard moving forward.
Moving on. This should be an excellent phone, building on everything the original has going for it except the MAXX will last twice as long. Sounds like a deal to me. Verizon has been stating this new phone will last longer than any 4G LTE smartphone on the planet, and I'm pretty sure that will be an accurate assessment. They've claimed well over 20 hours of usage with ease on all America's fastest and biggest 4G LTE network.
With a sleek design, amazing battery life, blazing fast speeds, and Kevlar coating on the back for extreme durability this is about as good as it gets. Sadly it comes out of the box with Android 2.3.5 Gingerbread but Motorola's made it clear that 4.0 Ice Cream Sandwich should be here soon.
For now check out the hands-on video below of the new RAZR MAXX by Motorola and expect a mini review coming soon with full battery rundown tests and more.
Motorola DROID RAZR MAXX hands-on