Motorola Droid 4 will launch February 10: report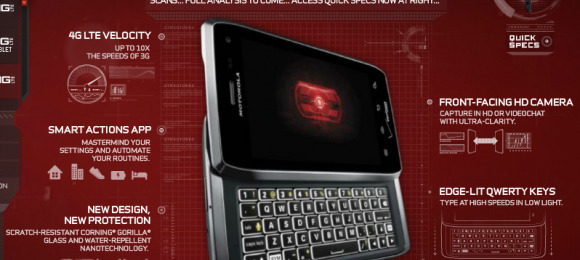 According to recent leaks, the latest iteration of Motorola's Droid brand will be priced at $200 for those who sign a new two-year service agreement. And now, we're hearing that the device will be available really soon; in fact, it'll be here in less than a week. According to the latest report, it will be available in Verizon Store locations nationwide on February 10.
The "Droid" name has proven to be really powerful for the Android brand, and the one reaping the rewards is Verizon, which holds the rights to the name. However, after the original Droid came and gone, there were other handsets that made their splash, like the new Evo phones and HTC's myriad models that have come out over the past couple years.
However, Droid is making a comeback, notably with the Droid Razr and Droid Razr Maxx, and with the Droid Xyboard tablet. It's time to revive the name in a big way, and bring the Droid brand into the same path as the iPhone and the Samsung Galaxy S – numbered phones. We all know something with the number "4" in its name is good, right? I guess we'll find out on February 10.
[via Wireless Ground]