Motorola cuts Xoom WiFi price to $499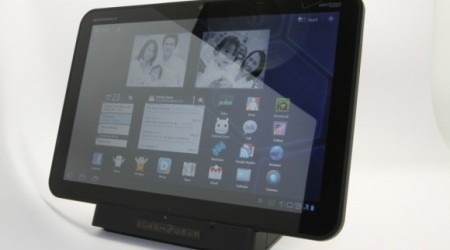 The last time we talked about a price cut for the Motorola Xoom was back in April when the tablet got a price cut in the UK to £479.99. The Xoom didn't exactly sell like Motorola had hoped in the US or in the UK. The tablet was overpriced in some geek's opinions and just couldn't match the iPad and shoppers didn't buy in volume. The price cuts will certainly help the Xoom sell.
Motorola announced via Twitter that it has officially cut the price of the Xoom WiFi tablet to $499. The price for the Verizon 3G version with a new plan is $599 and the Verizon version without a contract is $799. The WiFi version is cheaper, but the hardware inside remains the same. If the new price has you interested and you didn't follow the Xoom before it runs Android 3.1 and has a 10.1-inch 1280 x 800 touchscreen.
The tablet has 802.11b/g/n WiFi, Bluetooth, and HDMI output and lots more. The battery inside is good for about ten hours of web surfing on WiFi and can play MP3 files for about 3.3 days per charge. Standby time is 14 hours and the tablet is good for about ten hours of video playback.