Motorola C290 for Sprint Network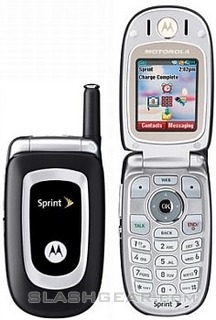 The C290 by Motorola is an elegant and affordable phone that is ideal for customers wanting the convenience of voice communication and Sprint PCS Vision®. This phone has a large, vibrant display, and a sleek, compact design, making it a great tool for customers needing to stay connected while they juggle work and life.
Motorola C290 is available now at Sprint stores nationwide and online at
www.sprint.com
for $179.99 or $29.99 after rebate. For more information regarding pricing and product availability in your region, please check with your local Motorola representative.