Motorola Atrix 4G Gets Detailed, The World's Most Powerful Smartphone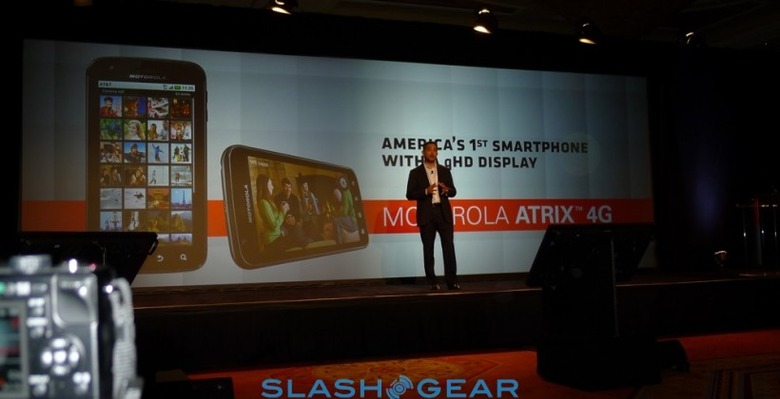 Motorola has just provided further details of their upcoming Atrix device. The phone sports a dual-core processor with a huge 1930 mAh battery and will be aimed at business users. Featuring a qHD display and fingerprint reader, the Atrix will be a very powerful device for any business user who is distancing themselves from the desktop.
It will officially be the first smartphone with that ships with real RAM making it possible to advertise as the world's most powerful smartphone. The phone can even dock allowing it to essentially become a desktop computer. Running special Motorola WebTop when docked, the Atrix powers a full display just as a desktop would.
When docked the user is presented with options only seen on a desktop so far. Once the UI is completely changed to support the larger computer monitor, the user can utilize both the multi-touch controls as well as a mouse.
The video demo of the phone powering a full desktop display will be coming as well as the very first advertisement for the device.