Moto Z4 render looks very familiar, causes some confusion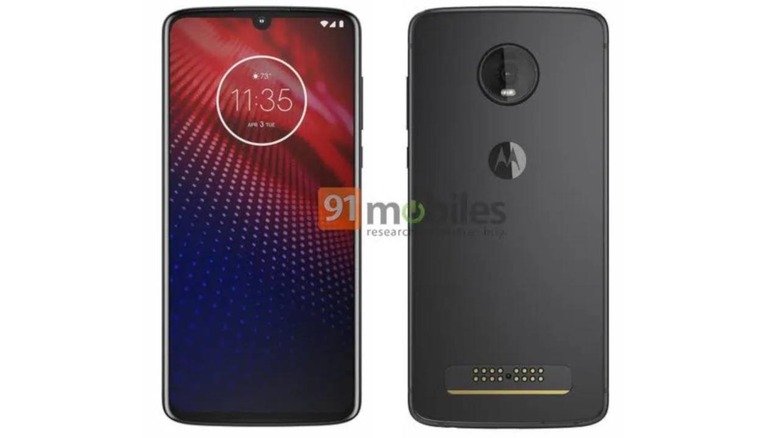 Motorola's big 2019 splash so far has been limited to its mid-range Moto G family. It still hasn't announced a high-end flagship from the Moto Z series, the line of smartphones that are promised to be compatible with the extremely few Moto Mods available in the wild. It will probably launch one soon if this lone render of a Moto Z4 is any indication. That said, its appearance and its naming are already causing some confusion, raising questions about Motorola's strategy for this year.
Renders of what was then called the Moto Z4 Play appeared at the start of the year, giving hope that a new Moto Z phone was just around that corner. That, of course, never happened. Still, the hope remained that Motorola still hasn't given up on the Z series and Moto Mod support for what it's worth.
Fast-forward a few months later, 91mobiles comes out with a render of what it claims to be the Moto Z4. The two look exactly identical though, given the Moto Mod support requirement, that might not be out of the ordinary. However, the site's sources claim that there will be no Play version this year, making the Moto Z4 the lone Z survivor.
Adding to the confusion, however, is XDA's sighting of a new Moto Z phone that landed at the FCC. It was able to glean a few of the specs, like a 25 megapixel front camera and a 48 megapixel rear camera that defaults to a 12 megapixel resolution. The memory is noted to come in 4 or 6 GB RAM and 64 or 128 GB storage configurations. The most striking detail, however, is the presence of a Snapdragon 675 SoC.
If there will only be one Moto Z phone this year, then this could very well be that Moto Z4. If so, then it would be a considerable downgrade from last year's Moto Z3, which already had a disappointing Snapdragon 835 processor from 2017. It's almost as if Motorola is winding down its smartphone progress and perhaps paving the way for their obsolescence.