Moto Z4 Play to come with waterdrop notch, Moto Mod pins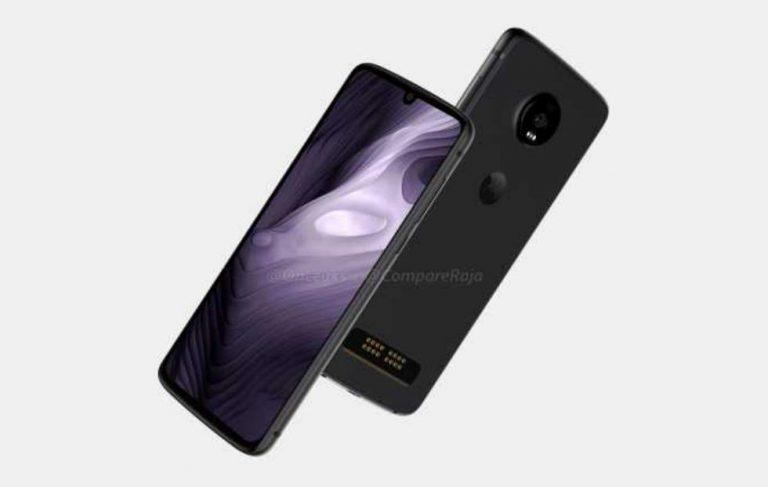 Motorola has come a long way from being one of the most notable brands in mobile to almost being an afterthought. While it is now perhaps more known for its mid-range lineup, its high-end Z series has almost become negligible. That doesn't mean ol' Moto has forgotten about them nor that it has given up on its brand of modularity. Because based on these leaked renders of the Moto Z4 Play, it's still playing that Moto Mod game.
Motorola's modular concept and implementation, while definitely more practical than LG's, didn't really fly that well either. It could be from the lack of interesting Moto Mods, which can perhaps be blamed on the lack of interest from third-party accessory makers. That said, Motorola has practically tied its hands when it committed to that system for at least two years or so.
That would explain the rows of pins that line the bottom of the Moto Z4 Play's back. As part of that series, it still has to maintain compatibility with any and all existing Moto Mods. Unfortunately, that also means it has to retain the exact same design and size that all Moto Z phones have before it.
At least it still leaves Motorola to play around with the front where it will allegedly adopt a waterdrop notch. That does mean very little room for anything other than a single front-facing camera. At least there's barely any bezels as well.
One disappointing "feature" hinted by these renders is that there is only one camera on the back as well. While the "Play" models are often Motorola's mid-range Z phones, even other mid-ra,nge phones have dual cameras these days. Hopefully there will be a Moto Mod for that, too.