Moto Z2, Moto Mods get some Valentines love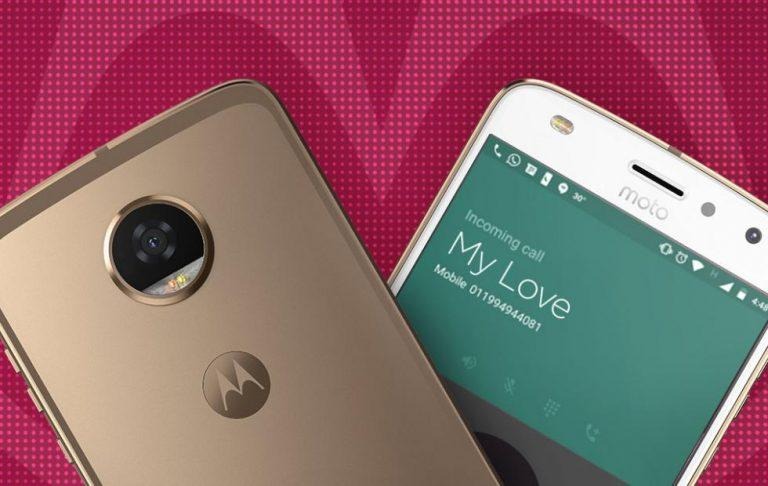 MWC 2018 is just around the corner, but even before that is one day you either love or love to hate. Of course, V-day, like most "holidays", isn't observed by everyone everywhere, but that has never been an excuse no to use the occasion to do a promotion. That's exactly what Motorola is attempting with its "hello love", named after its "Hello Moto" catchphrase, aimed to help fans show their love for the brand by buying a new Moto Z2 phone or one of 'em fancy Moto Mods.
First up is the Moto Z2 Play, Motorola's more affordable Z-series phone. That means that, despite the less than premium specs, it's still compatible with the Moto Mods system. Bearing a Snapdragon 626, 3 or 4 GB of RAM, 32 or 64 GB of storage, and 5.5-inch 1080p screen, the Moto Z2 Play unlocked now costs only $349.99, shaving off a full $150 from the $499.99 price tag.
If, however, you're searching for a more premium phone, the Moto Z2 Force Edition, sadly, doesn't exactly have a discount. It's still at its full $720 price or $30 per month with Affirm financing. What you get instead, in addition to high-end specs and shatterproof (but not scratchproof) Shatter Shield screen, is a free Amazon Alexa Moto Mod. That's a free $149.99 (or $99.99 discounted) accessory right then and there.
Whether you get the Moto Z2 Play or the Moto Z2 Force Edition, you grab any Moto Mod and be confident that it will work on either or both. And all of them are at 25% off during the season of love.
Be quick on your feet since these deals won't last forever. The Moto Z2 Play's $150 price cut ends on February 17, 11:59 pm CT while the free Alexa Moto Mod for the Moto Z2 Force lasts until February 25.