Moto Z Play unofficially poses for the camera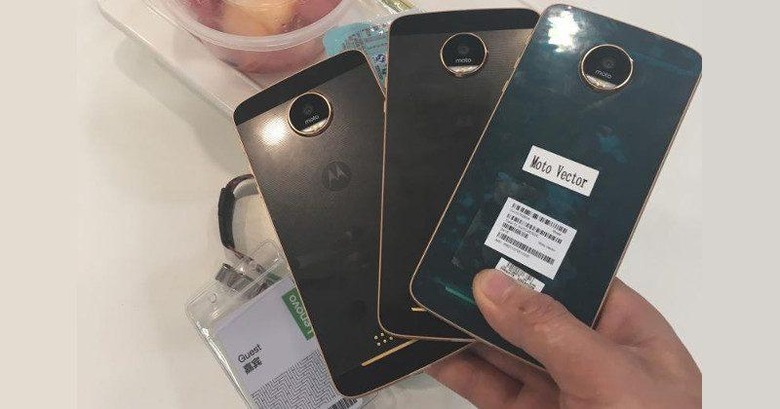 Motorola may have already launched its champs for the 2016, but one member of its new "Z" family remains unaccounted for. The Moto Z Play, which was leaked to be in existence, still has to make its existence known to the world. While we still don't know the exact date for that, it might actually be close at hand, given that an actual working model of the smartphone is making rounds on the Internet via some leaked but very clear shots.
Admittedly, the photos open up more questions as much as they reveal details. For example, the back of the device clearly shows a design identical to the Moto Z and Moto Z Force Droid edition. However, unlike the latter two, the connectors are green and not the usual gold you'd expect with that kind of material. Hopefully, it's just a prototype detail and that the final version will indeed be compatible with all Moto Mods, present and future.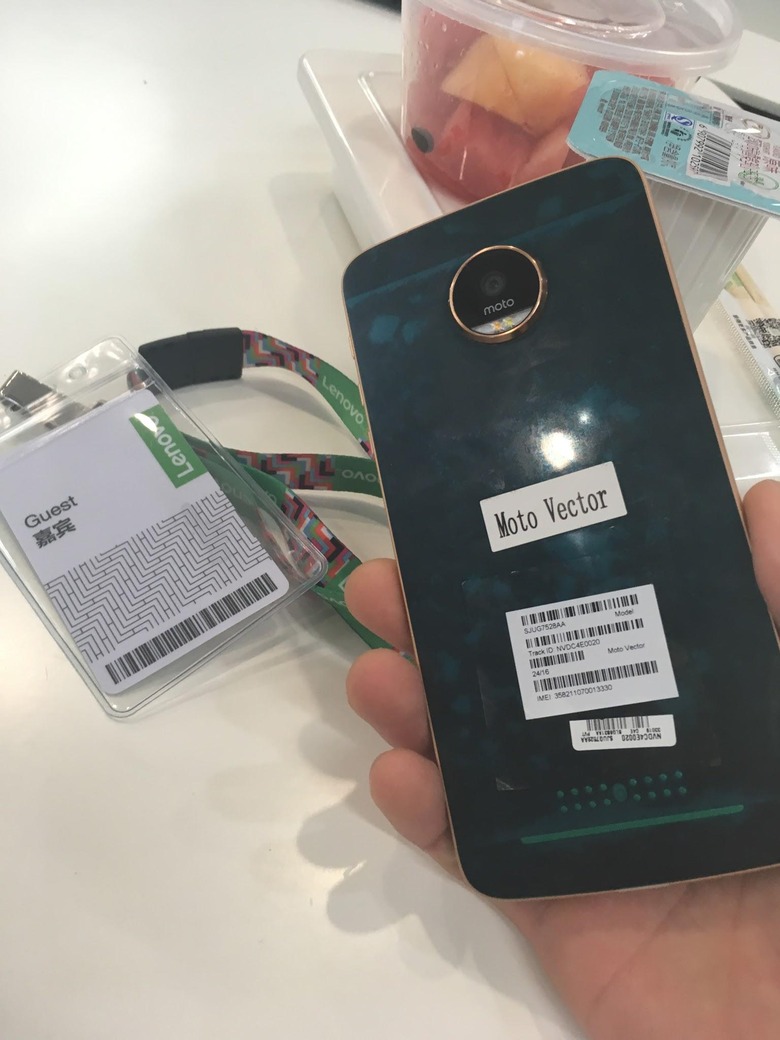 The smartphone is also clearly named as a "Moto X Play", which is just two letters away from the expected "Moto Z Play". The current theory is that the device will be sold in the Chinese market as the Moto X Play and the rest of the world as the Moto Z Play. Which is probably going to be one confusing marketing situation.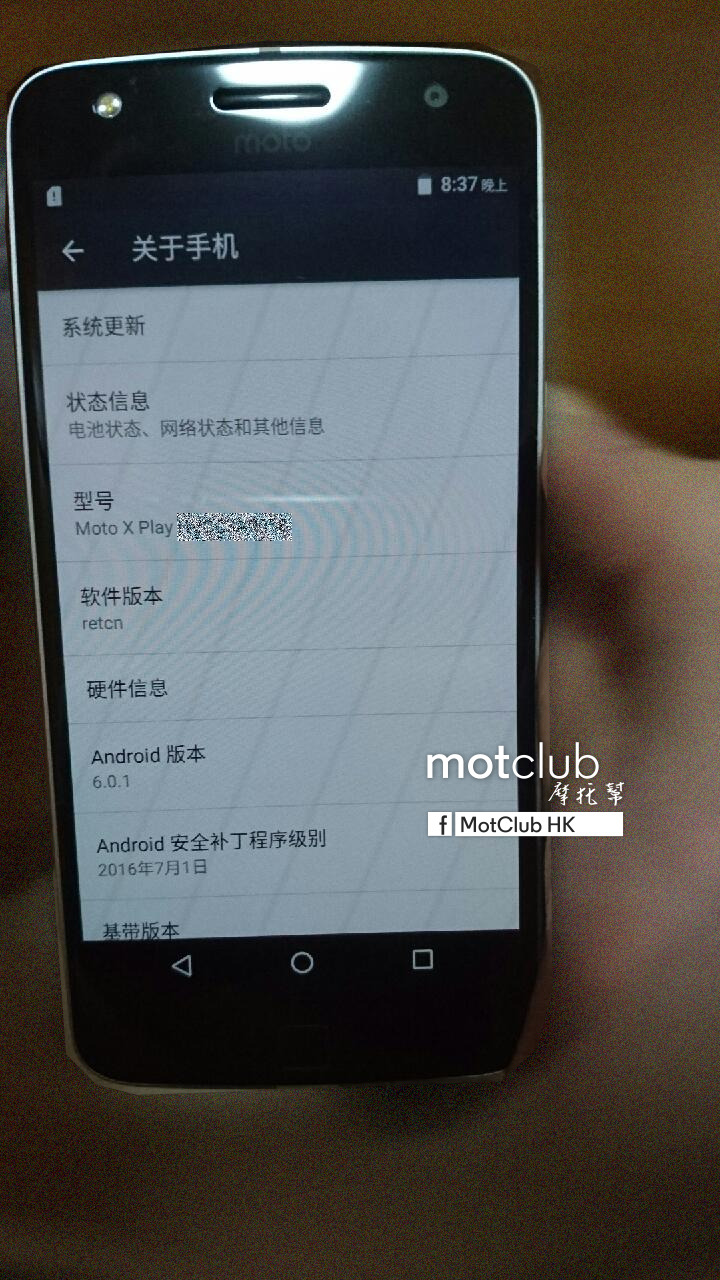 In addition to those two major tidbits, the photos also reveal other aspects of the Moto X/Z Play, like how it will be coming with Android 6.0.1 out of the box, which could hint that the smartphone will be unveiled before Android 7.0 Nougat launches, which is believed to be sometime this month. There is also no fingerprint scanner here, which will probably be the main way buyers will be able to immediately identify a Moto Z Play compared to the other, higher end Moto Z models.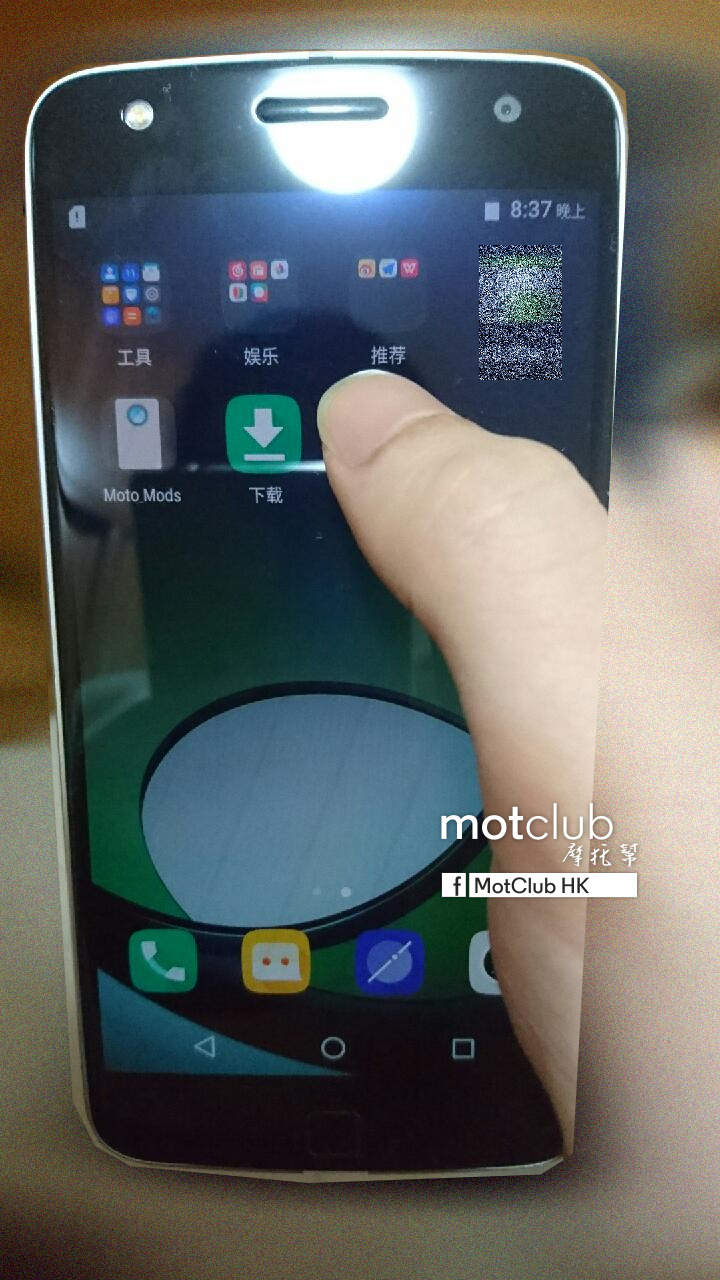 The Moto Z Play is expected to sport rather mid-range specs, including a Full HD display, a Qualcomm Snapdragon 625 (not 652), and 3 GB of RAM. An earlier leak of the smartphone's body also revealed the presence of a headphone jack, which makes it also thicker than its older siblings.
VIA: MotoClub HK